One of our clients, who specializes in business automation and is a leading system integrator in the EMEA region, approached us for a bilingual mobile app that would allow its field workers to display different charity programs to donors and collect donations. The client wanted the app to support online and offline functionality, have fool proof security, and be most user friendly.
Challenges We Faced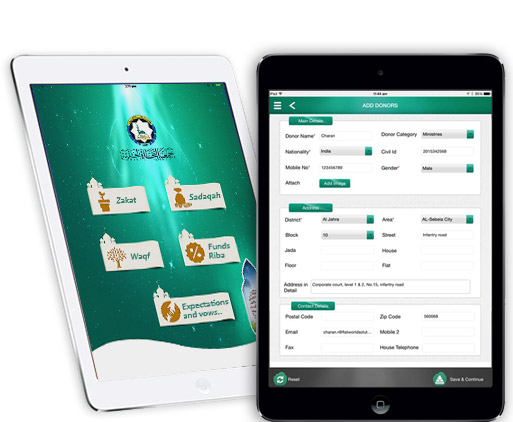 Our main challenge was to customize data in bulk. The database was huge with loads of information which had to be designed for web application and modified for iPad usage. Maintaining security with transactions, making donations easy and simple, faster response to donors, app functionality in offline and online were some of the other key challenges.
What We Rolled In
User friendly dashboard
We created a dashboard that was able to show various donation programs and the status of donation as per request, both online and offline. This made it easy for the donor to view and choose the program they would want to donate.
Security
In order to maintain proper authenticity, the app was enabled to accept uploads of essential documents. This allowed donors to take pictures and upload them along with other documents for further validation. This helped check frauds.
Synchronization
To ensure the app doesn't slow down because of connectivity issues, we kept its functionality independent of network availability. Inputs fed into the app outside coverage limits was made to sync with the server once internet connectivity was regained.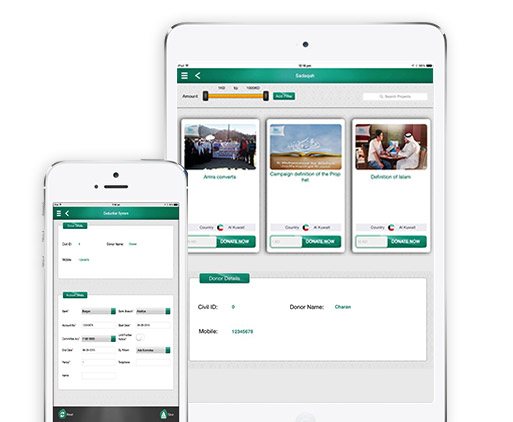 Here's What Our Client Had to Say
"The app helped us speed up the process of collecting donations fast and in a timely manner. We were able to track the status of each donation easily and in real-time. Additionally we could monitor performance of field workers and improve work level efficiency"