Top 10 Strategies That Will Rule the Content Marketing Industry in 2020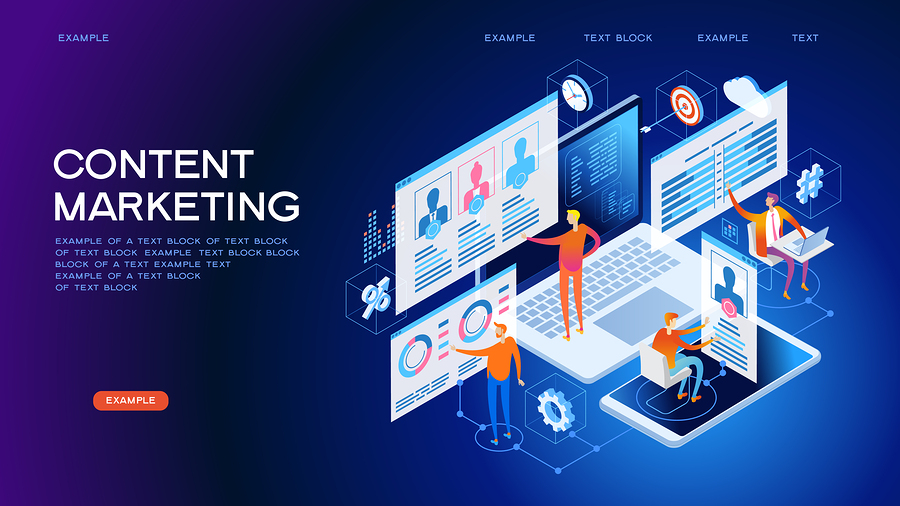 Content marketing costs 62% less than outbound marketing and generates 3 times more leads 88% B2B marketers use content marketing in their marketing strategy. Content Marketing drives six times greater conversion rates.
From blog posts to infographics, creating valuable, unique and reliable content is the best way to engage with your audience in the most effective way. Content marketing has become significantly crucial as it helps in building trust, cultivating customer loyalty and generating leads.
Having said that, the content marketing channels, tools and tactics used by marketers to develop and distribute this content continue to evolve.
We have compiled a list of top 10 strategies that will rule the content marketing industry in 2020. Let's have a look:
Natural Language Search
By 2020, 50% of all searches will be accomplished through voice.
Also, sales for voice activated assistants, such as Google Home and Amazon Echo have increased multifold.
The trend is very clear: Natural voice search will greatly rise in the years to come.
This voice search can revolutionize the SEO world. It is advisable to create content using relevant and natural tone and not over-optimizing your content for the sake of search engine rankings. Additionally, it is better to optimize content for local searches as most voice searches come with a "near me" reference.
Creating Bite-Sized Content
Bite-sized content has several advantages. It fights boredom, is easy to remember and adaptable to the users. This type of content works especially well for those who are ardent users of social networks, such as Millennials.
A study pointed out that majority of Millennials prefers shorter, visually-rich content for making decisions.
Consequently, it is predicted that 2020 will see a lot more of "bite-sized content" that people actually want to read and engage with.
Personalized Content Experiences
Personalized lead nurturing results in 20% higher sales opportunities from leads.
Personalization has become a critical aspect in the future of content marketing. It means offering more relevant content for every user, based on their recent activities and actions taken on site.
Consider this: You visit a landing page, enter your name and email and purchase an online course on social media marketing. The next time you visit the website, you will be greeted by your name. In addition, you are offered a list of courses related to social media marketing that you can purchase.
Such type of content improves user experience. It is predicted that by 2020, more marketers will move towards providing highly personalized content experiences.
Influencer Marketing Will Rise
It is most likely that brand influencers will have more power in the coming years. A lot of online surveys and studies showed that customers are more inclined towards recommendations from their peers than brands. They are looking for actionable knowledge instead of those lengthy, shallow roundup posts.
By 2020, more companies will invest in influencer marketing to promote their brand.
Customers will Demand Complete Transparency
Customers can no longer be won by promises and choice words. In fact, as per Digiday, businesses claiming that they are green or doing charity is longer enough to engage customers, especially Millennials. They are looking for authentic and transparent brands that are endorsed by their peers.
This trend is most likely to hold true in 2020.
Videos Will Become the Most Popular Form of Content Consumption
Undoubtedly, videos have become the most effective and engaging forms of content consumption. They have become the most preferred content type, with 86% marketers preferring them to blog posts and articles.
To back the fact, here are few more stats:
A product's demo viewers are 1.81 times more likely to make a purchase than non-viewers are.
YouTube has over one billion daily active users.
A landing page video increase the conversion rate by 80%.
To deduce, videos are going to rule content marketing by 2020.
Live Videos Will Rise
The consumers today are much more interested in watching live videos of brands, rather than reading their long blog posts. These videos get more comments and a higher engagement rate than normally recorded videos. Live videos are not only interactive, they are much more fun.
These videos are raw, imperfect and authentically communicate the real intent of the host, leading to an intimate communication.
Native Advertising is Expected to Grow
Native advertising is a significant form of paid media where ads follow a natural look, feel and function of the media format in which they are placed.
It is expected that native advertising will grow at a fast pace in the coming years. Similar to personalization, this will bear a huge impact on the audience with a greater chance to convert viewers.
Remarketing is Gaining Ground
Remarketing is the process of displaying ads to people who have visited your site before. A lot of marketers are investing funds into remarketing, as it helps in actually increasing the conversion rates.
Remarketing is likely to become a major driver of lead generation by 2020. The various remarketing platforms will help in getting the right offers before warm prospects, converting them into qualified leads.
Brands will Create More Niche-focused Content
Over the past few years, there has been market saturation. There is a vast amount of content available, and to stand out, the content has to either:
Excusive, extremely in-depth or creative
Generated for a smaller niche of readers
The first option proves to be immensely expensive and time-consuming. As a result, more and more marketers are looking to develop super niche-focused content to attract more readers. This trend is more likely to continue to 2020.
Final Words
The way in which content is created and marketed is undergoing a paradigm shift. From articles and social media posts, marketers are gradually moving towards personalized and niche-focused content. The concept of remarketing is becoming prominent to attract a larger base of audiences.
The above-mentioned tactics can help you implement a smart content strategy to realize your marketing goals.