The growth of mobile apps in recent years has been phenomenal. Today, most businesses have a mobile app to engage with their audience. However, the overload of mobile apps is leading to a situation where people tend to lose interest in them soon.
To keep your audience hooked to your mobile app, it is essential that you update and keep them fresh and updated at all times. It also helps you improve their rankings on the app store. But how do you do that? Whether you are a big corporation or belong to the SMB category, this guide will show you why you need a mobile app to grow your business.
Why Do Mobile Users Lose Interest in Apps Over Time?

Mobile app marketers often consider app installs as the prime metric to measure their success. However, there is an important consideration that most of them miss out on. 21% of app users use the app only once before uninstalling it.
Beyond a certain point, many users stop using the app as they might forget their existence. There are millions of apps available for download and replacement. But, what leads to this situation, and what are the weak points of the apps?
Your developers might create a highly advanced app, but it will still fail to make the cut if it isn't focused on user needs. Having a targeted audience and meeting their needs is essential to improve app retention rates. Your app will also have to go one step further than what your competitors are offering.
Your app should be the one that users can use daily. They should look forward to using it daily. And that will happen only when you offer personalized content tailored to their needs. Not every single user might use it daily, but the possibility, on the whole, remains high.
When we talk about improving retention rates, certain issues lead to uninstalls. Let's take a look at them.
Do you think you can get away with an app that lags and has other performance issues? No. If there are frequent app crashes, you will lose all the users who installed the app in the first place. Make sure you have the most stable version of the app available for download. Seamless performance from your app is necessary to avoid a low retention rate.
Free apps necessitate the need for advertisements to cover the costs. But it affects the user experience if there are too many ads. Apps become slower, and users get frustrated, leading to uninstalls.
Signing up is essential to use most apps. However, most users are not comfortable with the idea as it also requires them to share their personal information. Unless there's something significant in store for users, they won't usually sign up.
If you have a paid app that offers the same functionalities as other free apps available in the market, users will switch to them. Offering value for money is essential to retain your audience.
Research has shown that the global retention rate of mobile apps across categories on day one was 25.3%. On day 30, the percentage drops to 5.7%.
How to Keep Your Mobile App Valuable for Your Users?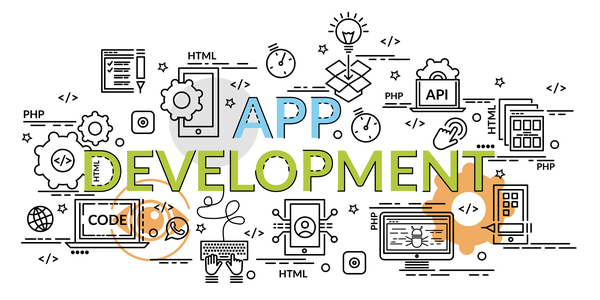 Here are some steps you can take to make your app valuable for your audience.
Your app might meet several pressing needs of your audience. However, you also need to keep in mind the future use of the app. It is essential to create a long-term strategy that outlines measures you would be adopting to keep the app relevant for your audience.
Choose cross-platform app development
You might want to cater to a wide set of mobile users that uses various platforms like iOS, Android, and Windows. React Native framework can help you create apps for different operating systems. You can build and maintain cross-platform apps seamlessly with React Native.
Offer a personalized experience
The increased competition in the business landscape means that you cannot do without offering personalized experiences to your users. You can leverage behavior analytics to understand the user psyche. It will help you improve app retention rates.
Have the right amount of notifications
Push notifications help you keep the app fresh in the minds of your audience. But you would not want to send too many of them that could bother your users. An easier way out is to let the users choose what notifications they want.
Push notifications can improve retention rates by 20%. Personalized push notifications can result in seven times higher retention rates.
If you have a free app, you would naturally want to place ads to recover costs. However, the first few experiences you offer must be ad-free. Your audience would not mind the ads later if they realize that the app is helpful for them. Too many ads right from the installation stage can put off any user, leading to lower retention rates.
If you have an e-commerce business, you would want to provide the best shopping experience to your users. And what could be better than giving regular offers to your audience? It will not only keep their interest levels high but also improve your sales. Special deals are ideal for retaining your users in the long run.
The popularity of mobile phones will continue to increase in the future. Similarly, much of the buying will be directly through apps. Offering a seamless shopping experience is a step in the right direction to grow your business.
Who We Are and What Makes Us a Preferred Mobile App Development Service Provider?
Are you looking to develop a cutting-edge mobile app for your business? At getSmartcoders, you can expect intuitive and user-friendly apps that help you in keeping your audience engaged. A feature-rich mobile app will help you create a unique identity for your business. We will help you realize your vision through custom apps with personalized features for your audience.