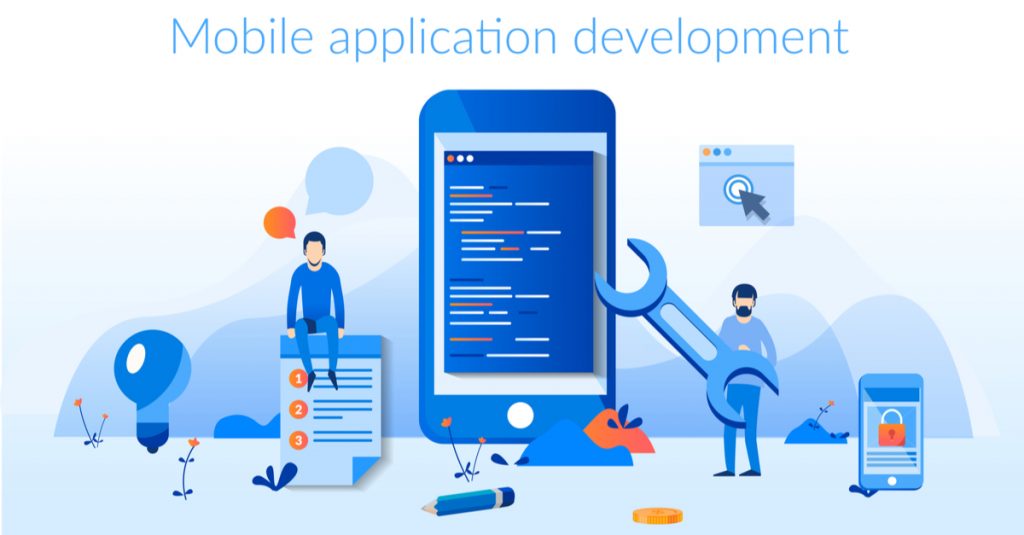 The last two years have brought significant changes in the running of business operations. Mobile apps emerged to be the biggest enabler for businesses around the world. Video conferencing applications, for instance, were leveraged by businesses to keep teams connected and reach out to prospects. Likewise, several other apps helped keep daily activities moving. With uncertainties looming large owing to the emergence of Omicron, mobile applications will continue to play a significant role in running the show in 2022.
Before we talk about top mobile development trends in 2022, it is necessary to understand the factors that will drive these trends. Mobile Ecommerce, digital payment options, high Internet speed, fingerprint security are some of the factors that are expected to influence mobile app development trends in 2022. This is largely because remote work and digital payment will play a bigger role in driving business continuity in the face of another possible lockdown. To support such applications, developers will focus on making apps faster, more secure, and multi-functional. On this note, this blog will explore the top 6 mobile app development trends in 2022.
mCommerce Retail statistics project that by 2024, the number of consumers shopping on mobile sites in the US will exceed 187 million. 
Need to add Speed
5G, cutting-edge networking standard will be a chief driving force of the mobile app trends in 2022. The 5G technology has the ability to speed up a mobile app to about 1000 times more than 4G. This will be functional in reducing network latency, thereby promising better connectivity and Internet bandwidth. 5G is also expected to provide precise geolocation without overworking the battery. This 2022, the gaming industry is expected to capitalize on the 5G Internet speed to create mobile version of some of the bestselling video games such as Clash Royale, Fortnite, among others.
According to Statista's reports, the 5G chipset market is set to touch a value of USD 22.86bn by 2027.
Data Processing on the Edge
Edge AI processes data using artificial intelligence algorithms on a user's device as a form of edge computing. To conduct the data processing, the device does not need to be connected to the Internet. The Edge AI locally processes the data and sends the response within a very short period of time. Mobile app developers are expected to harness this technology to improve speed, responsiveness, and security of applications. The ongoing health scare because of the virus will trigger a renewed health consciousness and a good lifestyle among consumers in 2022. On this note, Edge AI will find its relevance in developing and driving health monitoring applications measuring blood pressure, oxygen level saturation, and others. For instance, an Edge AI enabled mobile app will be able to send alerts to a consumer to take a break if the person happens to over-exercise.
Statista's report forecasts that by 2028, mobile consumers will account for almost 16,938 megawatts usage of edge computing.
Improving Video Call Quality
Video calls and conferences have been the backbone of operations for a majority of business sectors in the past two years. Employees kept the operations running by connecting with their team members over video chat applications. Starting from hiring process to a sales pitch, video chat applications played a major role in sustaining operations across the world. Enterprises will create a demand for mobile applications that can support seamless video communication to get the brainstorming among the decisionmakers going. Mobile app developers will update the mobile video conferencing applications to enable much needed features like prolonged meeting hours, ability to add more participants, better comment control, better video quality, among others.
According to Twilio's report, 92% of business enterprises vows to use digital communication mediums even after authority relaxes the pandemic-induced mobility restrictions.
Simplifying mCommerce
Consumers find it more convenient to explore and shop product by just clicking open an app on their phone. Another pandemic-induced lockdown in 2022 will force consumers to gravitate towards mobile shopping apps with digital payment options. This will make mCommerce an important trend to drive mobile app development. Enterprises will shift a major part of their business on mCommerce platform to improve their sales prospects and improve customer experience. The benefits do not end here. Mobile app developers will update mCommerce applications with improved machine learning and AI algorithms to send personalized deals and discounts to a specific target group. Such apps can analyze a user's geolocation data and recommend the preferable language setting, thereby boosting user convenience.
A Globenewswire report predicts that the mCommerce market is expected to reach a value of over USD3, 900bn through 2026.
Smartphone as a Central Control Panel
IoT-enabled devices have become common across every household. However, having to separately control the devices adds to users' inconvenience. In addition, device manufacturers have their own smart hub for individual IoT devices. Users have to shell out extra money to purchase that hub, configure it in accordance with their hardware ecosystem, and then learn how to use it. Mobile app developers will harness edge cloud computing technology to create application that can connect a smartphone to the IoT devices. This application turns a smartphone into a central control panel that connects to the IoT device and relay the data to the cloud.
Audi Connect uses Smartphone as a central dashboard to access the car's navigation system, connect to the infotainment systems as well as to make calls.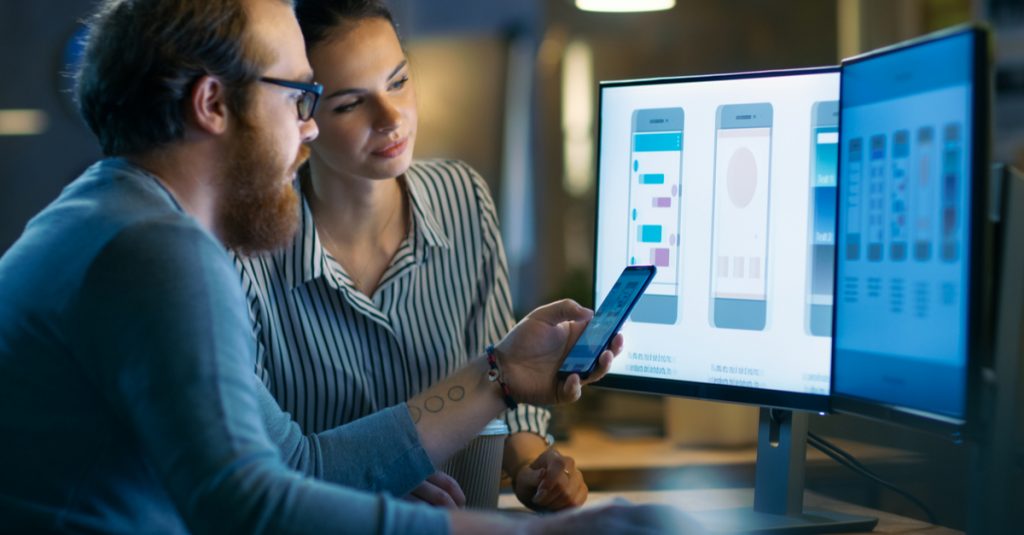 Mobile Application Security Enhancement
An Intertrust report states that 77% of banking applications have one serious flaw in their build that can result in a security breach.
In the wake of recurring security incidents, mobile app developers will focus on adding robustness to security features of applications in 2022. This is of particular relevance for mobile banking apps. Mobile app developers are expected to use application protection technologies such as tampering detection, code obfuscation, and white-box cryptography to address high security threats. Security is also of prime focus as mCommerce applications have built in digital payment options. Touch ID and face ID are two different ways to use a user's physical attributes to authenticate their application usage. Biometric authorization will be upgraded with iris and voice recognition and hand geometry to fortify mobile application security in 2022.
Mastercard's Identity Check Mobile biometric authentication solution helps shoppers with identity verification by capturing and relaying their images to the online seller's website.
Conclusion
It is quite an uphill task for an in-house developer team to keep up with these trends and then applying the same in developing mobile applications. This will either shift their focus from the other tasks they have in their pipelines or result in a half-hearted mobile application development job. In this cutthroat competitive market, an enterprise can afford none of the scenarios. Outsourcing this job to third party experts will not only result in cost benefits but also cut down the time taken to develop and launch the final product. However, enterprises must make careful choices before partnering with a vendor. Digital technology adoption, industry experience, domain expertise, communication channel, ability to provide 24*7 support are some of the critical parameters that an enterprise must consider prior to finalizing a partnership with a mobile application development company.
Who Are We and Why Are We Considered as An Industry Authority?
The USP of our team of mobile developers at Getsmartcoders is that they don't limit their deliverables to client requirements. They use their deep-dive expertise and knowledge of the newest mobile app development trends to add features and deliver solutions over and above our clients' expectations. In 2021, we have met our clients' requirements to build mobile applications from scratch that were in tune with some of the trends stated above. These projects have enriched our experience and expertise to work with cutting edge technologies and create mobile applications that embrace the trends of 2022.