What is Managed IT Service? How to Cherry Pick the Right Provider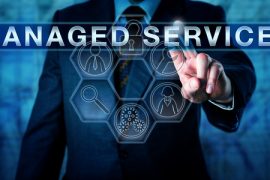 Managed services, as it simply stands, means giving a 3rd party service provider complete responsibility to handle a particular aspect of your company. In Managed IT Service, the 3rd party provider is responsible for managing the IT requirements of your company. By entrusting their IT services to a trusted 3rd party, business owners no longer have to worry about data security; everyday IT issues and even evolving market technologies. While simple as it may sound, it entails big decision making – which service provider to choose among the many and why
Advantages of Managed IT Solutions

There is not one, but many reasons that has made managed IT services the most outsourced business requirement. Here's a look at a few of them:
Access to experts– Compared with the cost of an in-house team of talent, managed IT services providers can get you connected with better experts at nominal and a one-time fee. Extensive training and regular exposure to the real-life business cases that include disaster recovery, cyber-security, PCI DSS enable these experts to hone their skills on a regular basis and bring the best value on the table for their clients.
Did you know that the total IT costs for small businesses consume about 6.9% of their total revenue?
Network watchdog on a constant vigil– A massive network outage witnessed by Amazon Web Services in 2018 had led to latency, packet loss, Internet downtime for users who majorly relied on the functionality of AWS servers. This not-so-old event is just another reinstatement of the urgency of keeping a constant vigil on your IT network functionality. Managed IT solutions provide a better visibility on the efficiency of your IT network as it monitors the network on a 24/7 basis.
Did you know that enterprises use the managed IT services model to address about 59% of IT services than compared with the traditional break-fix model?
Ticking off IT infrastructure cost components– The life expectancy of servers starts declining after 7 years. A dated on-site server can expose enterprises to potential data breaches. This means that expenses for the server upkeep starts mounting from the 5th year and is considered as a significant cost component for small to mid-size enterprises. Choosing a managed cloud hosting or managed infrastructure service, leads your IT network hosted in world-class data centres within a minimal cost and zero maintenance from your side.
Did you know that over an estimated period of 5 years, companies can save an average of 79% of their IT budget by choosing a cloud server solution?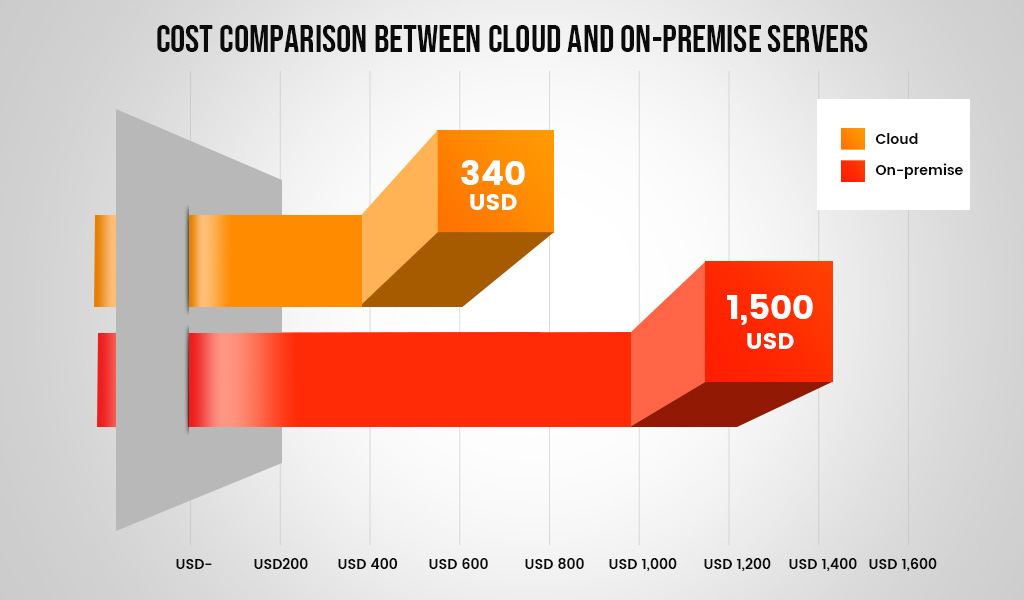 How to Select the Right Managed IT Services Provider?
The supply market is concentrated with players with promises of best-in-class services at minimal costs. This makes it a daunting task for decisionmakers to select a partner that is best suited for their organizational goal. Here's examining the primary factors that one must consider while partnering with a managed IT services provider:
Sound technological acumen– The level of technology utilization bear testimony to a service provider's service quality. A prominent technology adoption helps service providers to break away from the traditional break/fix to a proactive approach to mitigate issues. To achieve this, experienced managed IT solutions providers engage advanced analytics to examine the mechanism failure patterns and devise an insightful solution to prevent downtime. They are expected to engage automation to reduce dependency on human labor which cuts down their operational expense as well as reduce chances of human-led errors.
The Best Employs the Best Industry Practices– An expert managed IT services provider aligns their service management with the standard ITIL approach which is considered as one of the industry best practices. The scopes of ITIL best practices include problem, incident, capacity, configuration, performance management, inventory, and reporting. It encompasses the procedures and checklists that can be applied for an enterprise to achieve a level of competency. Stakeholders should also inquire about the best practices that a managed IT services provider engages while transitioning their in-house IT solutions to their own management system.
A crystal-clear visibility on the process– Outsourcing to a third-party vendor does not mean that you lose sight and control on your IT system. It is essential that you inquire about the mode and level of communication that your managed IT solutions provider choose to provide you complete visibility on their operation. This will enable you to know whether your service provider is fulfilling your needs and is adhering to the partnership terms. You must ensure getting a project documentation that elaborates all the system performance issues whenever they happen. Leading service providers leverage message boards with a live chat feature connected to their client portals. This allows a direct access to the resources and this gives clients the liberty to get their queries resolved in real-time.
Get access to a broad range of services– IT needs are subject to constant dynamism owing to the constant technological inroads. This makes it imperative for enterprises to be able to add managed IT services on a need-of-the-hour basis without exception expenses or procurement complexities. Considering this, sourcing by process has emerged as the most viable option. It involves hiring consultants whose expertise is not limited to one particular activity, thereby breaking siloes in managed IT services delivery. While, exploring the supply market, it is crucial to ensure that the chosen service provider provide a suite of extensive managed IT solutions ranging from infrastructure management and managed security to cloud deployment and managed hosting.
Viable pricing models– Partner with a managed IT services provider who offer a broad range of options to pay including monthly subscriptions and pay-per-use models. This is critical for you to be able to scale the services that will tend to vary as per your business requirements. Options of multiple payment models will motivate you to enter and stay in a long-term partnership with a single managed IT solutions provider. Not only will this save time but also reduce management efforts for a long-term.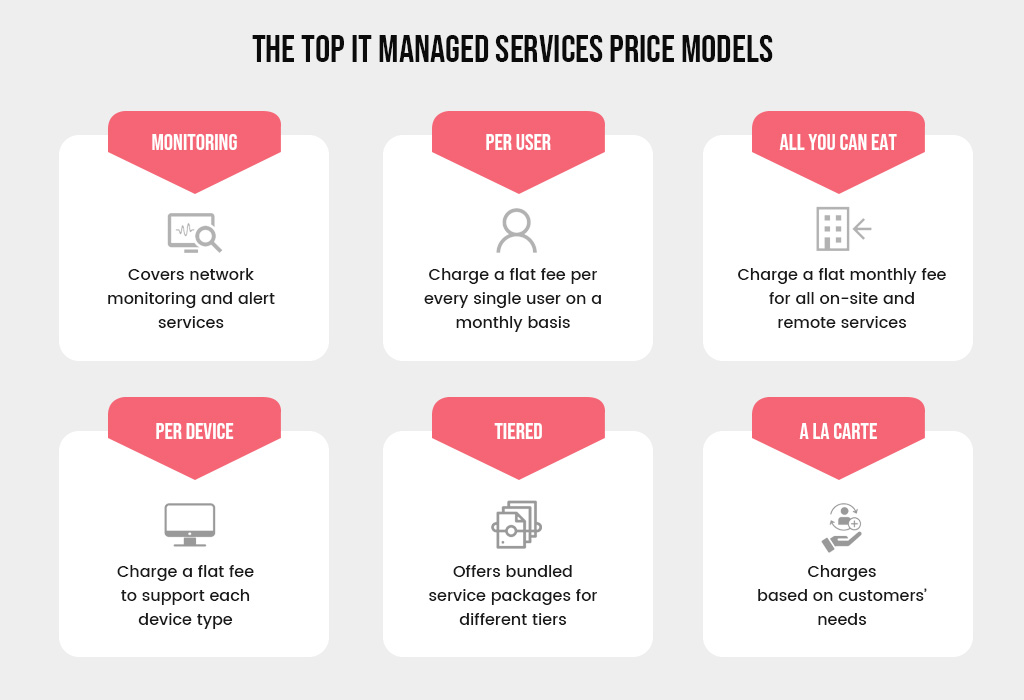 Parting note
As more and more enterprises are gravitating towards a managed IT solutions model instead of outsourcing specific chunks of their IT activities, it has become more important to make smarter choices while onboarding a service provider. Often enterprises make the mistake of selecting a service provider purely based on costs, this may lead to compromised service quality. It is essential to partner with somebody whose service delivery is strictly aligned to your business goals and is ready to modify their services as per your changing needs.