7 Common Graphic Design Mistakes that Affect Website Performance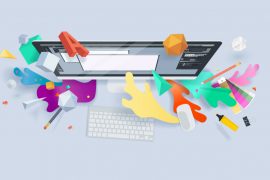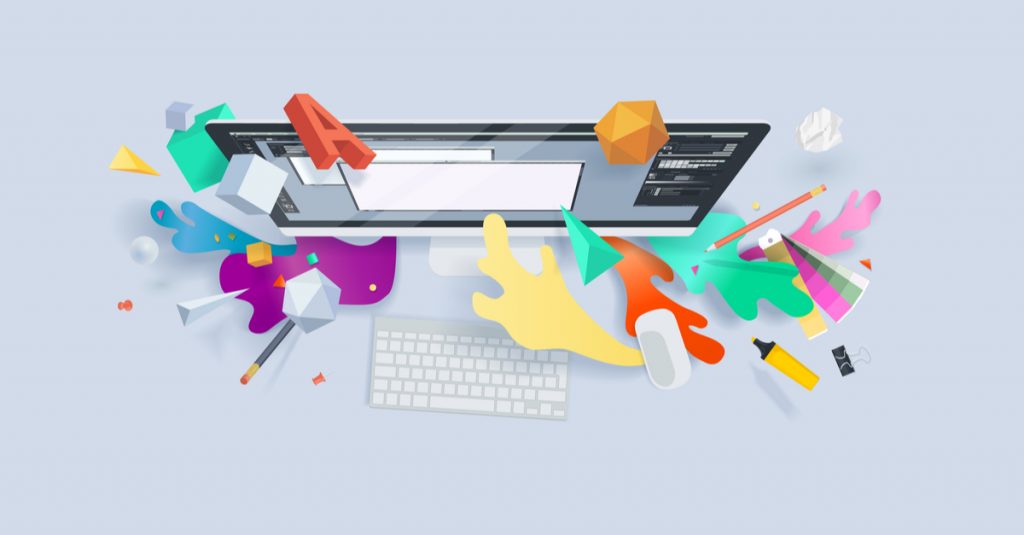 In the digital age, graphic design plays an important role in enhancing an organization's brand and visibility. At a time when there is cutthroat competition to win over customer's attention, graphic design plays an integral role in helping businesses stay unique and maintain individuality. The importance of good graphic design can be deciphered through the fact that 94% of users leave a website that has poor quality graphic design.
What are the benefits of superior quality graphic design?
Good quality graphic design brings about a wide range of benefits. A few of them include the following:
Create a powerful impression among your target customers to gain a competitive advantage.
Build a strong brand identity to optimize on your marketing efforts.
Deliver information in a creative, engaging and attention-grabbing manner.
Build credibility for your business by portraying your brand in a polished way.
Though there are numerous benefits that can be derived through good graphic design on websites, it needs to be backed by extensive market research and an understanding of latest design trends. A failure to do so can lead to adverse effects.
Let's take a look at some of the common graphic design mistakes that adversely affect user engagement and website performance.
Common Graphic Design Mistakes That Hinder User Engagement
Lack of a mood board to kickstart the design process
Going through the graphic design process without a mood board in place is like executing a project without a plan. Without mood boards, graphic designs across a website will have an inconsistent and unprofessional look.
Mood boards are a collection of colour palettes, fonts, imagery, and illustrations that provide a direction for graphic design and ensures consistency in terms of brand guidelines and brand image. Collecting and curating references helps establish a uniform brand tone that users can relate to and engage with.
Unfocused colour scheme leads to inconsistency
While it can be tempting to use a varied and contrasting colour palette in your website design, one of the common mistakes that is seen in website designs is too many colours battling for the user's attention. This sends across an inconsistent and confusing message to potential customers.
Therefore, it is important to choose a colour palette that includes a few primary and secondary colours. Colours of similar tones helps establish a sense of cohesiveness to maintain a consistent brand look.
Complex and difficult to read fonts
Complex font types and sizes make it difficult for users to read or look at something for a long time. Using different font styles and sizes in the same text paragraph causes confusion to the reader and you end up losing their attention. Readers will struggle to receive your intended communication.
Graphic design needs to achieve readability. It needs to make absorption of information easier. This can be done through simpler font styles that represent your brand in the best way. Landing pages should be crafted to ensure ease of viewing with fewer font types and sizes.
Lack of hierarchy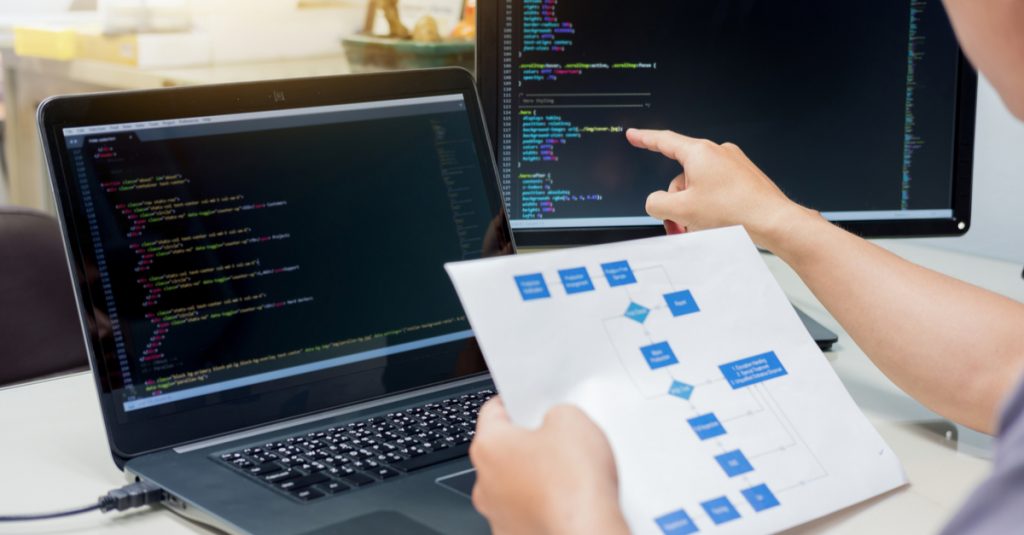 A lack of hierarchy in different elements of design leads to a lack of clarity for the users of the website. When a clear guide through the design isn't available for the user, it is inevitable to lose their attention. You will also not be able to direct users towards a clear ''call-to-action'' without a structured hierarchy in place.
Therefore, it is critical to use graphic design to prioritize elements of design and establish a clear hierarchy. The most important message in the design should always be more prominent compared to the other design elements. This level of priority can be achieved by making use of scale, space, imagery, colours, and fonts.
Lack of alignment and structure
A lack of alignment and structure in website design can reduce its functionality. It also hinders responsiveness of the website. When the design elements of a website do not follow a consistent layout, it puts off the users. It also reduces the perception of brand quality in their minds.
Using grid systems while designing can ensure a predetermined structure to your website. Alignment guides can assist in keeping elements like text and images aligned in a presentable design. Structuring the space available to align the required design elements provides users easy navigation through the website. Alignment should also be considered across various devices and screens like smartphones and laptops. This not only enhances responsiveness but also improves the functionality of the website.
Lack of a well-structured CTA
One of the main objectives of a website is to establish a relationship with potential and existing customers. It is also important to engage with them and nudge them to take specific actions like subscribing, booking an appointment, or placing an order. Therefore, an absence of a clear emphasis on ''call-to-action'' can defeat the entire purpose of a website.
Graphic design needs to incorporate a well-structured ''call-to-action'' to prompt responses from users. The design and placement of these buttons play a crucial role in how your website users are engaging with your business.
Not leveraging icons to pique user's interest
Recurring and large volumes of text creates monotony on a web page. Despite the use of attractive font styles, text alone is not sufficient to grab a user's attention. With decreasing attention spans and high amounts of competition to grab those attention spans, businesses need to go all out in making websites as attractive and engaging as possible.
This is where the use of icons come into play. Icons such as arrow marks, social media and mails convey the intended message in a visual and concise format. They can also be used to direct users towards CTAs.
Leverage Our Web Design Services For Effective Graphic Design And Enhanced Website Performance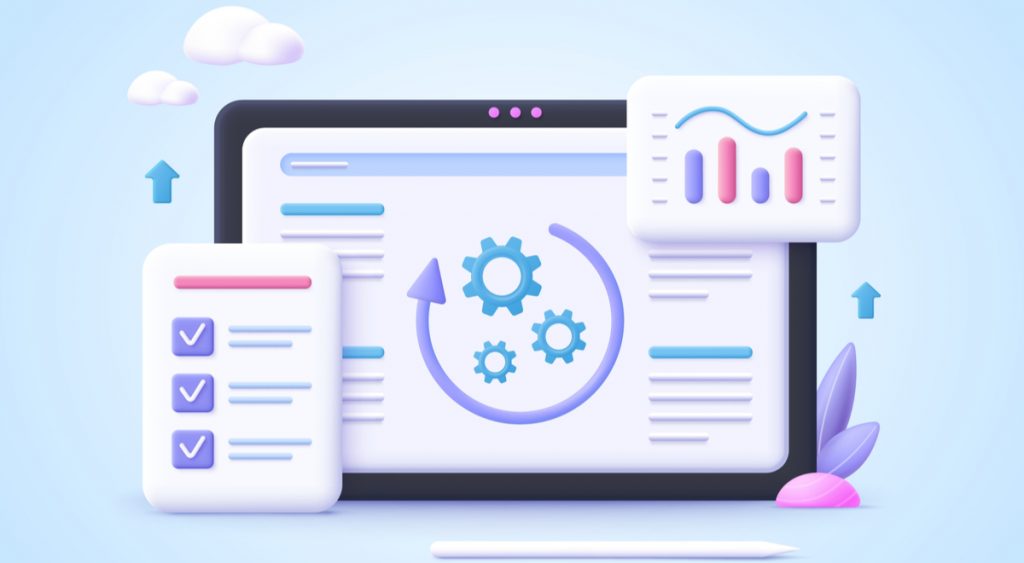 A good website design and graphic design plan helps overcome the above common mistakes to optimize your website. A consistent look, engaging graphics and ease in navigation enhances user experience. A rich user experience is extremely critical to tackle competition and gain customers.
As leading web design service providers, we provide website design solutions that provide you with a competitive edge. Our systematic approach to website design considers every aspect of your customers across various touchpoints. We help enhance your customer experience to drive business growth.
We cater to a wide range of clients from industries such as e-commerce, healthcare, travel, banking, transportation, and automobile. For instance, we assisted one of our clients in the e-commerce industry with the development of a website for boats. We prioritized a simple and user-friendly design to maximise user adoption. We incorporated easy-to navigate user interface and purposeful page layouts to make the website engaging.
We also leverage latest web design tools and trends to help you stay ahead of your competitors. You can read more about web design trends in 2022 here. Please get in touch with us to know more about how we customize our services and processes as per your specific requirements.
Who We Are and What Makes Us an Expert?
This article is brought to you by getSmartCoders. We are a leading web design and development company that offers end-to-end website design solutions. We leverage latest technologies like AngularJS, Drupal, and Bootstrap to deliver unique and attractive websites.