Tips to Improve Your UX and Keep Visitors Hooked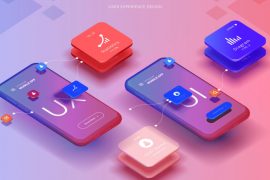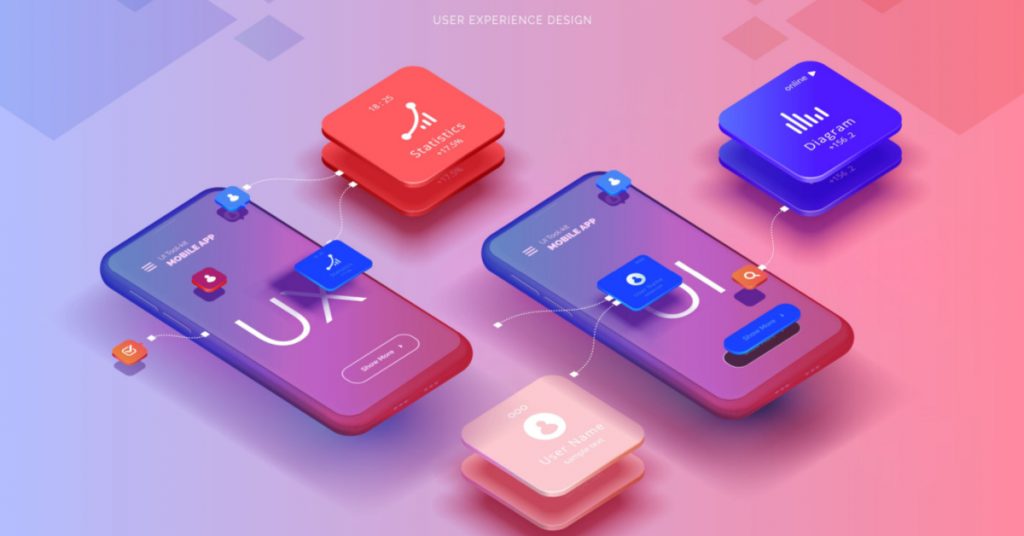 In this digital world, not having a website can lead to questions that doubt your legitimacy as a business. To put things in context, websites enable you to communicate quality information to your consumers by showcasing your products and services. Consequently, this paves the way to increased business, sales, and leads, while improving your brand value. That's why not having one can not only cost you time and money but can also put you far behind in this competitive market.
Digitalization and connectivity offer enough platforms to consumers today to do thorough research before making any purchase. To give you stats, as per a study, 81% of consumers use Google to first evaluate a business before forming any customer-business relationship. This undoubtedly confirms that a strong online presence is critical, and every business must put a great deal of effort into doing so, starting with owning a consumer-focused and highly engaging website.
That being said, we have listed 5 key UX principles that you should be mindful of when designing a highly engaging website for your business:
Customer-first approach
The intention of a website is to direct users towards the product goal. Since the users have come up with the right problems, showcasing the wrong solution can in turn massively affect a brand's value. A negative user experience can drive them to drop the website or even the business altogether. So what's the solution?
Prioritizing the customer-first approach to UX design.
The customer must always come first when you work on your UX design. After all, the whole point of building the website starts with the aim of catering to the customers' needs and improving experiences.
2. Uncomplicated navigation
Imagine a website wherein customers have to navigate through 4 to 5 web pages in order to land on the right product/service page. Without a doubt, such navigation can only lead to a negative user experience. In fact, rather than getting lost in the numerous pages on the website, your UX design should empower your customers to interact with and use your products/services.
That's why, when designing your website, you must create and design useful, intuitive, and coherent navigation for the customers. You can do so by:
Making them easily accessible to the end-user
Coordinating the menus with the right user tasks
Making use of location indicators
Optimizing the navigation for both mobile and desktop
3. Consistency
You don't want your users to find a new way to get around each task on the website every time they interact with the website design. After all, this will only lead to frustrated customers who are more likely to leave your business. That's why a consistent experience is critical.
Make sure to always consider the following design aspects where consistency should be taken care of:
Elements
Design itself
Content Interactions
4. Visual Hierarchy
Visual hierarchy enables you to aptly organize your information architecture, which can help the customer focus on the most important elements on the web page. This drastically reduces the time and effort needed to improve user engagement.
One way to determine the order in which people should take in and process the information on your web page is by making the highlighted part larger than anything else on the screen. In fact, there are other guiding principles such as contrast, scale, balance, and more that can influence each element on the web page in its rightful place. This would make it impossible for customers to ignore the highlighting of sales or call to action buttons.
5. Responsive design
Your website should be able to adapt to the available browser space on the customer's device. That's why when working on the UX design, you must create dynamic changes to adjust the content, navigation, and elements of a website such that it is easily accessible across all the different devices being used by your customers.
How Do We Help with Building Remarkable Websites?
We, as a software development company, assist companies across the globe to stay at the forefront of this throbbing world of app development and data analytics. One such service that helps them in doing so is the UI/UX design service, which intends to enhance the company's customer experience and improves brand visibility.
Our cutting-edge UI/UX services aid in building a user experience and user interfaces that compel the users to engage with the website. Furthermore, we follow a proven and trusted well-defined process that is designed to deliver fast and deliver well. Since we have worked with top brands and catered to a range of domains, our back-end team is equipped with the right knowledge needed to drive innovation. Our highly skilled and experienced team strives to drive transformation through innovation and deliver robust solutions in short turnaround times for our clients. We, as a global company, strongly believe in transparency when it comes to forging relationships with our national/international clients.
As one of the most eminent UI/UX design services providers in the industry, we ensure that your design solution helps the business get better results and gain a competitive edge in the market.
Why Choose Us?
This article is brought to you by getSmartcoders, a software development company that is a one-stop solution to all your software needs. We offer a wide array of software development services, including UI/UX design, IT outsourcing solutions, and technology consulting to clients worldwide from our 8 global delivery centers. Over a decade of experience in the industry has led to 3000+ successful projects delivered with 1000+ satisfied clients. Join hundreds of companies that trust getSmartcoders for UI/UX design services that are decidedly different and promising!