Analysing Portfolio of an Android App Development Company- Answering the What, Why, and How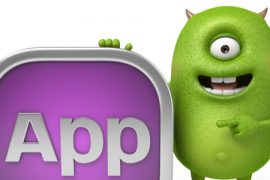 The android application development market is gaining momentum at a tremendous rate. According to the latest Allied Market research report1, the overall mobile application development market projected to touch a value of over USD 400 billion through 2026.
Driven by this projection, the supply market is congested with players promising the delivery of the most efficient android app development services. Now, the question is, does a concentrated supply market make the job of a buyer easy? The answer is a resounding NO. Despite the apparently promising mobile application development services, a prediction by Gartner2 done in 2016 which was that the deployment of backdated and restrictive mobile device management measures will result in the failure of 20% of mobile applications almost came true.
The principle behind android application development must be aligned with the fact that what drives the success of an application in a year might not hold any value in the next year as mobile app development trends are extremely dynamic. This re-asserts the importance a careful scrutiny of an android app development company as a prospective partner for an enterprise. The process of scrutiny starts with analysing the portfolio to assess the hands-on experience and expertise of an android app development services provider.
What to Look Out in an Android App Development Company Portfolio

The portfolio of an android app development company is typically an elaboration of its expertise in developing applications for different android OS versions such as Gingerbread, Honeycomb, Jellybean, KitKat, Éclair, among others. An android app development company portfolio features their historical works that showcase the company's expertise and versatility in doing full-stack mobile application development.
Let's take a better look at information that an enterprise must focus on while analysing the portfolio of an android app development company:
The firm's history and current details that must include what its present business is, the employee strength, and its branches.
Accolades and recognitions won by the firm pertaining to android app development services. This includes awards and local sponsorships.
Coverages offered by media received by the firm which should include press releases and articles.
The firm's associations with industry organizations. This should elaborate the position of a staff on the boards.
Testimonials and references given by the previous and current customers.
Graphical representations of a product that was developed by the firm in question. This should be coupled with a brief description of the project, details of the features of the product, and the level of involvement of the firm in that particular project.
To get more actionable insights into how to choose the best mobile app development partner, give this blog a read.
Why Analyse an Android Application Development Company Portfolio

A company portfolio is the truest representation of the hands-on experiences gathered by an android application development company in the real-world. As opposed to the company website and brochures, analysing a company's portfolio provides deep-dive insights into the value that the company can bring on the table for an enterprise.
Here's an in-depth look into why you should focus on analysing the portfolio of android app development services provider:
Alignment of Expertise to Your Business Interest– Enterprises must conduct a thorough scrutiny of a company's product portfolio to ascertain their level of expertise in delivering high-quality android app development services. The types of apps built by the firms in the past, the similarity of those to the applications that an enterprise have in the pipeline are some of the critical factors that must be analysed. Primarily, this will enable enterprises to comprehend whether the firms' offerings and expertise match to their expectations. It is also a recommended practice to get in touch with the recent clients of an android app development company to verify its expertise, the nature of its work relationships with clients, its ability to meet project deadlines without compromising on quality.
Quality Assurance Measures– A creative design for applications and a development framework must be backed by robust quality assurance and testing measures to ensure the proper functioning of the final product in the real-world setting. Frequent technical glitches and bugs tend to sway a user's loyalty from one brand to the other. Enterprises must keep a sharp eye on the kind of quality assurance measures enlisted on the portfolio of an android app development company. This bears testimony to the company being aligned to the gold-standard quality testing and assurance measures in the mobile application development arena, thereby ensuring a seamless functioning of the final product sans any technical downtime.
Avenues to Save Costs– It is highly likely that while exploring a range of portfolios, enterprises will encounter two types of android application development firms- one who offers a wide range of product offerings that can satisfy enterprises who seek variety and the other who focuses on niche product lines. The key difference between the benefits offered by these two android application development firms is the former satisfies an enterprise's quest of variety which can help the enterprise get the final product that has an edge in the competitive market. Limited product lines help the latter to trim down the unit product expenditure and minimize complexity in assembling the final product. An enterprise must analyze their business and technological requirements prior to finalizing partnership with either of these android application development firms.
How to Analyse an Android Application Development Company Portfolio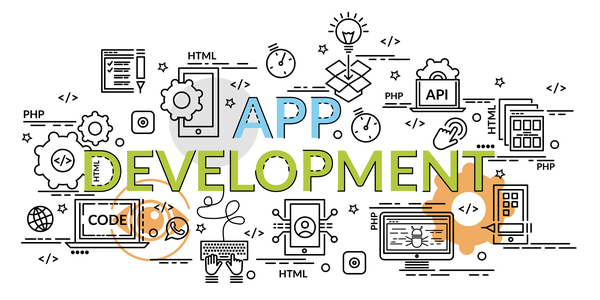 UI & UX Design of android applications– UI and UX design of an android application is extremely critical for its functionality and reliability on app stores across a range of mobile devices. The design of an android application varies in terms of icon size, font type, among others. Thereby, enterprises must conduct a thorough scrutiny of a company's design portfolio to determine its ability to create different UI and UX design templates for various android apps. It is essential that an android application development company considers users at the centre of their UI and UX designs.
An android application development company portfolio must highlight their expertise in customizing UI and UX designs as opposed to using native designs to not only boost the functionality of the application but also improve its visual appeal. On this note, Elena Halitsky, Chief Production Officer at Bachoo Design Studio opined in an article published by Business of Apps that tabs and list menus will undergo a complete overhaul in their UX design to impart human-like interactive interfaces. Such kind of interactions will be evident in the flow of conversations and navigations support akin to chats. According to Elena Halitsky, a majority of android app development companies will gravitate towards React and Electron as opposed to creating native apps.
Integration with Backends– Enterprises must assess the experience of an android development company with types of backends. A majority of applications tend to interact with more than one backend in the organization data center. A careful scrutiny of the features of the historical products designed by the vendor in question will reveal their ability to use backends that a client is familiar with.
Platform Support– Enterprise must ascertain the fact that whether the platform that the android application development company is supported by cloud. It should include an inquiry on the maximum user base supported by the current version of a developed application. Cloud services serve as an industry-proven method to minimize expenditure on infrastructure and support, also effectively curbing the cost to scale an application. Usage tiers can help in reducing in a sudden surge in charges for an application that is projected to have a high rate of utilization.
Software development life cycle– The service portfolio of an android development services provider validates the presence and the execution of a software development life cycle, abbreviated as SDLC. This refers to a framework that streamlines tasks that are scheduled to be executed at each step of the android application development process. A company with an extensive experience in product development has a clearly defined SDLC in place that allows it the liberty to accommodate any ad-hoc requirements of clients. This is critical in driving continuity and maintaining stability during the entire android application development process. 
Project management process– An extensive product and service portfolio of an android app development services provider is indicative of the fact that apart from having a well-defined SDLC I place, it follows robust project management frameworks that further streamlines the development process. Waterfall, Scrum, Agile, and Rational Unified Process (RUP) are among the industry-recommended frameworks and methodologies that are expected to feature in a company's portfolio.
Benefits of Outsourcing Android App Development Services

Here's a look at some of the immediate benefits an enterprise can experience by outsourcing android app development services.
Minimum turnaround time– Outsourcing android app development services will allow you access to a team completely dedicated to the app development project. This will allow drawing a definitive timeline for enterprises to plan the other phases pertinent to the application. Developers in the team will be under an obligation to finish the project within the agreed timeline which is typically lesser that what an in-house developing team takes.
Unlocking cost-saving opportunities– A majority of enterprises are gravitating towards low-cost but quality workforce in the developing nations that results in achieving significant cost savings in the app development process. Their overall operational expenditure is typically lesser as fixed expenses on utilities, rent, internet connectivity, salaries, etc. is lower than the expenses incurred in developed nations.
Access to a wider talent pool– Outsourcing android app development services opens access to a wider pool of professionals with better and diverse talent than the limited in-house team of developers. An outsourced android application development company have talents at its disposition who have specific domain knowledge required for a particular application. However, prior to entering into a partnership with such firms, enterprises must ensure the alignment of their expectations to the firms' expertise.
End-to-end process management– Enterprises is provided with a complete team that takes away the need to hire additional resources for any process pertaining to the app development process. Given the fact that, all the teams have professionals with diverse range of expertise, they can align over meetings to brainstorm on different capabilities that can be executed during the app development. The team has the ability to execute the entire development process in a highly organized fashion including post-launch services and maintenance.
Who We Are and Why You Should Trust Our Proficiency?
This article is authored by experts at getSmartcoders, an enterprise-grade android app development company. Our extensive expertise in this field has allowed us gain deep-dive domain knowledge and unlocked access to critical resources that go a long way to engineer innovative solutions. We capitalize on our hands-on experience in working with complex technologies, solutions and processes and actionable insight from vast experience to offer consultation services with measurable impact that are aligned to your business needs. Our android application development services are designed to help you create quality at minimal costs and are quick to market. We utilize our acquired expertise and over 8 years of exposure to the industry to offer unique, out-of-the-box solutions for our clients and assist them stay on top of technological advancements across the globe.