Our client, a leading international trade organization wanted us to develop an internet-based networking platform for trade professionals and business owners. We had to develop the network to facilitate business owners to collaborate and exchange business insights. The network, called Immencity would enable users to network with other users with similar business interests.
Challenges We Faced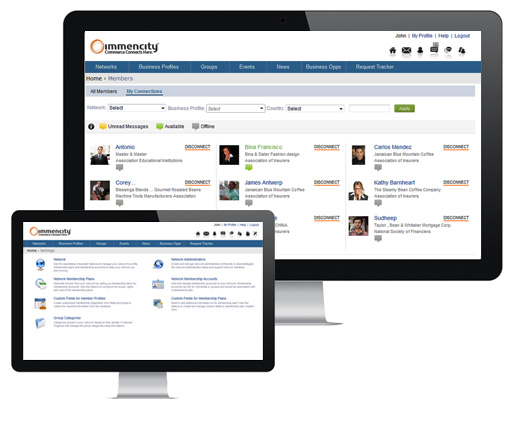 Our biggest challenge lay in allowing business organizations to host virtual communities. Making the network more flexible so that business owners can have greater control over branding, memberships, permission, were the other big challenge. Besides, we had to incorporate features such as user chat and messaging support, contextual search engines, search filters, and hierarchy based approach to user management.
---
What We Rolled In
Development of an engaging social platform
We leveraged flexible, lightweight and high performance web development frameworks to create the platform. Users were able to create their personalized business networks, branded profiles and business groups. They were able to connect and extend relationships within their personal networks that would lead to revenue generating business opportunities.
Design and implementation of business communication
We developed the platform from the ground up for users to create private groups and communicate ideas seamlessly. The messaging and chat features on the social network enabled personalized communication between users. We built the messaging app to facilitate centralized management of messages and with high levels of data security.
Network security and user management
The client wanted all organizations on the social platform to have complete control over their data traffic and network rules. We used industry standard networking protocols to create a robust platform with advanced security features. The networking platform was made of sophisticated algorithms that gave users, advanced search features. We adopted the 'user and administrator' approach to user management. This made the platform easy to use and maintain.
E-commerce Marketplace
All businesses with online profiles on the platform were able to trade their products and services. We incorporated cognitive features on the platform to help users find the right global partners. By using pattern recognition and predictive features, we were able to facilitate greater collaboration between organizations with mutual interests.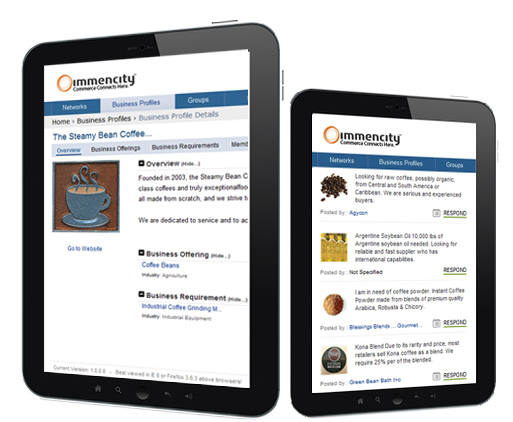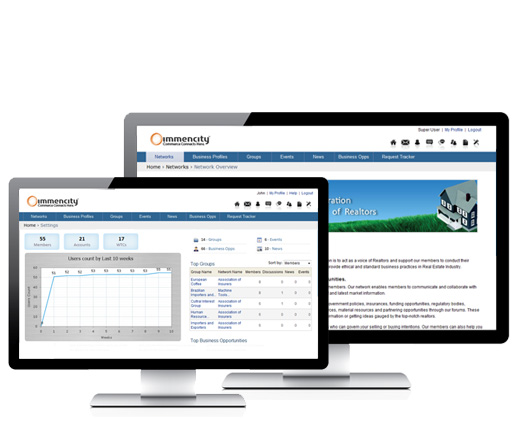 Here's What Our Client Had to Say
"The networking platform has allowed us to create effective partnerships with other businesses. Because of the system's intuitive features, we are able to identify potential clients with a high probability of associating with them. Getsmartcoders has created a modern day state of the art social network with Immencity"