There are many apps in the market for doctors, but there aren't many that doctors find useful. So, we had our task cut out – to deliver a web and mobile app that ride over the drawbacks of other similar apps and is useful to practitioners in the true sense. This meant creating a web and mobile app that is not just multifunctional and easy to use, but also requires least data entry and an easy-to-understand user interface.
What We Rolled In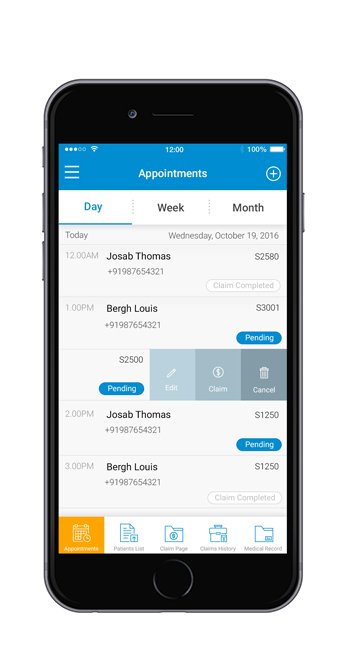 Enabling Information Retrieval with Just a Couple of Tabs
We went beyond the scope of the client's specification to include features that would make the doctor's job a breeze. Besides enabling it to schedule appointments, submit claims and check claims status we embedded an inbuilt master database for Item codes, ICD (International Classification of Diseases) codes and medical aid schemes. We integrated Allegra and MediKredit real time data connectivity, to arm doctors with timely and valuable insights on claims processing. All these together made the app handier than other apps existing in the market.
Features that made the app doctor-friendly include
Appointment Scheduling
To create a detailed appointment schedule and add it into their medical calendar with freedom to modify, alter or cancel the appointments.
Claim Page
To help doctors check claim details such as ICD 10 code, authorization number, tariff amount, consultation date etc.
Check Claim History
To enable doctors pull out claims status and claims history based on patient name, membership number ID number, claim type etc.
Master Data
To serve as a ready reference for items, ICD 10 codes, medical schemes, practice details etc.
Medical Record
To help doctors have complete details of patients checked along with consultation date, contact details, Med Aid no. etc.
Easy-To-Understand Navigation with Minimal Design
The interface design was laid out in a manner to facilitate at-a-glance understanding. We restricted the number of data entry points to bare minimal and included clear and well-defined search categories. The search feature was built to compensate for misspellings, show related items and prompt auto-suggestions after the third character of a query is inputted by the user. With the help of these features, we applied the principle of least effort to the app and made it easier to use.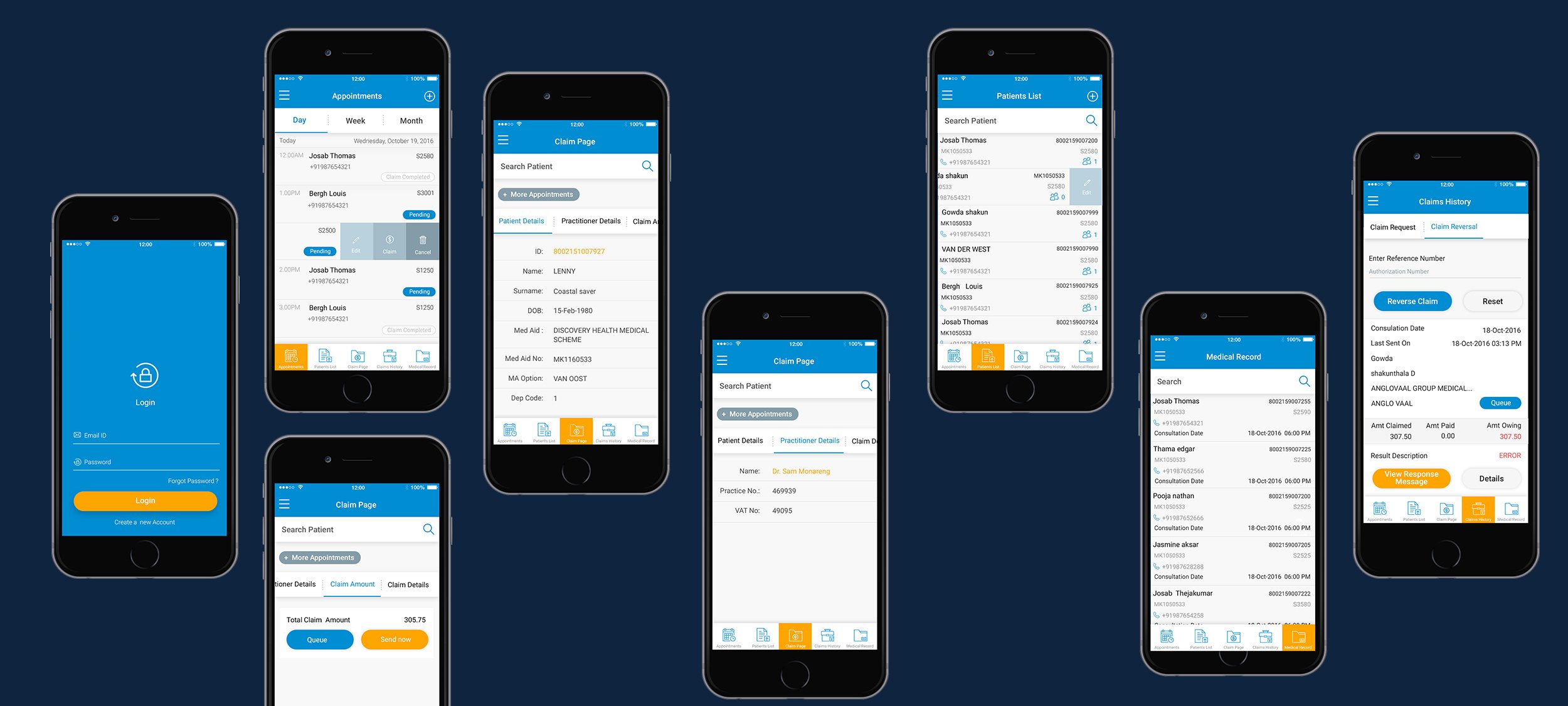 Here's What Our Client Had to Say
"The effectiveness of the app is evident from the fact that physicians are now able to save at least 60 minutes a day by using it. GetSmartCoders has lived up to our expectations to deliver a truly useful app to the medical fraternity."