Leveraging Artificial Intelligence to Fish out Better Business Insights from Big Data Lakes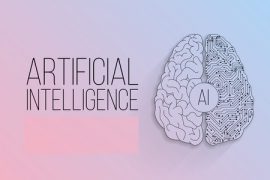 We reside in the era of big data, where we have massive amount of data at our disposition that can be capitalized to enhance decision-making processes across all the possible business sectors. However big data is not a sudden innovation that all the major executives are hyping up. The truth is we always had the resource of data but lacked the necessary tool to make use of it. What was initiated by visionaries such as Alan Turing, Cliff Shaw, among others as a tool that can mimic a human's ability to solve skills has taken leaps gradually to become the modern-day artificial intelligence services. Starting as an AI solutions-based chess playing program, Deep blue sea that wowed the global audience by defeating ace of the chess game Gary Kasparov, artificial intelligence services have become indispensable for enterprises to derive actionable business insights from the available big data lakes.
Implementation of Artificial Intelligence Solutions into Big Data

The functionality of both the notions- artificial intelligence and big data is interdependent on each other. Big data is a collection of massive amounts of structured and unstructured datasets that require superior of intelligence for their deciphering. Meanwhile, the success of AI-powered analytic models is dependent on the amount of data that fed into analytic models. This helps in unlocking better business insights from big data. As a matter of fact, the sheer ability of artificial intelligence solutions to work with data analytics models is what drives the indispensability of AI to derive insights from big data. AI gains knowledge from every data and uses it to furnish new rules for business analytics for the future. This function of AI is again strictly dependent on the quality and the quantity of data available. The scopes of artificial intelligence services have expanded into newer concepts such as robotics, automated learning and scheduling, natural language processing, deep learning, among others and the success of these concepts depends on the availability of massive amounts of quality data.
Big Data Implications on Business
The hyper-competitive marketplace, dynamism in factors such as regulatory framework, inflation, socio-political tensions disrupting business practices, markets inundated with newer player exhibiting better promises keep enterprises on their toes when it comes to strategizing their business blueprint. While implementing regular changes in their blueprint is a necessary evil considering the dynamic market, doing so in reality causes regular disruption in operation while also entailing higher operational costs. The availability of big data has opened newer frontiers for stakeholders to take more objective and intuitive data-driven decisions while embracing artificial intelligence solutions.
Here's a Look at Some of Positive Implications Big Data has on Business:
Improved customer retention– There is no denying the fact that a large and happy customer base is one of the pillars of a business's success. But in today's era, a customer is spoilt with choices because of the entry of competitors with better promises in terms of cost and quality. In view of this scenario, it has become imperative for stakeholders of businesses to get more up, close, and personal in terms of their choices. Artificial intelligence consulting companies offer big data analytics solutions which can be used derive definitive insights into customers' shopping patterns and behaviours. Big data is available from a variety of sources such as online surveys, POS data, social media reviews, loyalty programs, customer visit logs to merchandize sites. These data sources are goldmines that must excavated with the right analytic tools to derive accurate insights into customer behaviours which are leveraged by stakeholders to improvise and improve their offerings to retain and satisfy their existing customer base.
Optimized marketing campaigns– While a chocolate-chip mint ice-cream is embraced by a consumer as a palate cleanser, another customer might just trash it as a toothpaste in a cup. The failure to map the difference in preferences of various consumers have resulted losses in billions or even trillions for companies floating marketing campaigns. A well optimized marketing campaign must be strictly aligned with the preferences and demands for the consumer group it is targeting, while also ensuring that it changes in accordance with different targeted consumer groups. This optimization is achieved by determining customer behaviour data accumulated from online activities, POS transactions, shopping trends. This data is subjected to predictive analytics to draw meaning from related data structures and draw the common point of interaction between data points. This common point of interaction hint at a customer's behaviour towards a certain product. This behaviour includes information on the date, time, and number of purchases of that particular product made by the customer. This allows stakeholders to make necessary adjustment in their marketing campaigns by offering discounts to a loyal customer or including better versions of a product towards which a customer has recently exhibited apathy.
Better Risk Management– External factors such as political turbulence, outbreak of pandemics, and internal factors such as malpractices by executives, renegading employees create risks for businesses from every fronts. Apart from subscribing to the right insurance policy, it is extremely critical to be able to foresee risks and take appropriate mitigation measures. While there's no crystal ball to foresee the future risks, big data analytics play a huge role in contributing towards developing contingency measures for businesses. A majority of enterprises are turning to artificial intelligence consulting services to avail advanced big data analytics tools to quantify and simulate risk models that they witness on a daily basis. This provides directions for stakeholders to make smarter risk mitigation decisions and stay relevant in the market.
Guides Towards Better Product Manufacturing– In the 21st century, product manufacturing without analytic insights is merely shooting at a target in the dark. With the availability of big data and the ability to harness the AI services in big data, manufacturers must align their manufacturing blueprint to the heartbeat of consumers. Manufacturing concept should also undergo a prior testing to determine its viability. A variety of analytic tools assists developers to conduct a test of the model concept of a product by creating its simulation and check its function and customer acceptance in the open market. Based on the findings, manufacturers make the necessary tweaking in the concept and initiate the actual manufacturing of the product.
Top Ways by which AI Solutions Elicit Actionable Business Insights from Big Data

Newer Ways for Data Analysis– SQL-like search query was the primitive version used by analytics to derive meaningful insights from data. AI is the next step to SQL queries that has given birth to a range of big data analytic models to process multiple structured and unstructured data. Predictive, prescriptive, diagnostic, descriptive analytic models, what-if analysis, text mining are some of the newer ways for data analysis that furnishes actionable business insights into growth opportunities, impactful marketing campaigns, improved customer service, augmented operational efficiency, and ways to edge our competitors.

Acceleration of data analysis – Artificial intelligence solutions double the speed of steps that a human would have taken to complete data analysis. AI aids in testing all the possible combinations of data to identify relationships between different data points in an accelerated fashion. AI solutions are empowering the data analytics field with newer and robust capabilities to accelerate decision-making process based on training data. Despite the fact that, it might not be applicable for all the data queries, there is no denying the fact that AI is revolutionizing the rules, predictions, and decisions, pertaining to data analytics. For instance, AI-powered bots are used to extract data from various sources and elicit meaningful insights from it. Chatbots are prevalent across all the enterprises that can sift through multiple data to extract the right answer quickly for a webpage visitor. Edge computing enables a faster data processing right near the data sources such as sensors, smartphones, wearable devices, among others. This negates the requirement of transferring data across the cloud that is already reaching its saturation point.
Addressing data issues– Poor quality data will continue to be an imposing issue in the data analytics field. Machine learning algorithms play a critical part in cleansing the data to make it more readable. These algorithms have the capability to identify any missing or abnormally distanced data values and align the cleansed data with the standard terminologies while separating values with distinct characteristics.
Analytics become more predictive and prescriptive– Prior to the advent of artificial intelligence solutions and machine learning algorithms in the data analytics field, the function was limited to getting insights into the present scenario. However, predictive and prescriptive analytics process data to allow a foresight into what will happen in the near future and accordingly allow executives to take measures to deal with the anticipated events. One of the basic usages of predictive and prescriptive analytics is to foresee demand for a certain business sector based on which stakeholders strategize or re-strategize their procurement, product manufacturing, and marketing campaigns.
AI Services Elicit Better Business Insights from Big Data- Top Real-World Use Cases

In the retail industry– Predictive analytic model is being widely leveraged stakeholders in the retail industry to comprehend customer behaviour that generates actionable business insights to be used in designing targeted customer offers. Usage of artificial intelligence solutions in the retail industry unlocks cross selling opportunities which are definite boost for the business. For instance, a customer exhibiting affinity towards fruit-flavoured cereals is a good prospect to be targeted for strawberry-flavoured rice cereals. Enhancements in AI services in the forms of augmented and virtual reality enable a seamless transition from offline to online by improving shopping experiences of customers. Smart fitting room is one such example of an improved shopping experience of customers where they can try putting on apparel at every touchpoint. Application of AI and big data helps to bring transparency in supply chain management that will help stakeholders with inventory forecasting in real-time, demand forecasting, production planning, among others.
In the manufacturing industry– A majority of manufacturing enterprises are turning to big data analytics solutions offered by artificial intelligence companies to improve manufacturing operational efficiency. The adoption of IoT systems has facilitated streaming of data in real-time unlocking newer opportunities for enterprises to augment efficiency and acceleration in their manufacturing process. Digital twin technology has found its profound relevance in the manufacturing sector that is primarily driven by AI solutions powered analysis of big data. The idea of this technology is data derived from sensors fitted into an equipment model concept is analysed to determine the functionality of all the parts of the equipment, its nature of operation in different environments. It helps to detect faults in the product in its initial stages which ultimately saves capital and time.
Read this blog to know how banking enterprises are boosting their operational efficiency by using AI solution.
In the healthcare industry– Healthcare enterprises have introduced a significant boost in their customer service by implementing chatbots for an accurate and prompt response to customer queries. Leading names in the biotechnology industry have joined hands with artificial intelligence companies to combine big data and life sciences to improve risk predictions of morbid diseases such as cancer and cardiovascular ailments. AI solutions-driven analysis of clinical big data furnishes elusive patterns and relationships between data points that helps in an early prediction of cancer. AI-driven surgical robots are being used in limited capability for high-precision surgeries.
In the insurance industry– Data analytic tools allow insurers to capitalize on big data to predict consumer behaviour and accordingly either suggest a policy or revise terms of a policy that is best suited to consumers. Telematics data retrieved from a small black box fitted into a car define a driver's way of driving, their way of applying brakes, general time of driving, manner of negotiating obstacles, instances of a driver flouting traffic rules, overspeeding. Insurers procure this data from OEMs and uses artificial intelligence consulting services to design insurance policies based on unique driving behaviour patterns. Wearable medical devices such Fitbit furnishes critical information on an individual's lifestyle such as exercise time, number of calories burnt, heartrate, among others. These information are leveraged by insurance companies for better diagnostic and predictive analytics. This offers definitive insights into factors that aid in designing insurance policies customized to an individual's lifestyle.
Who We Are and Why Our Expertise Matters?
This article on the functionality of artificial intelligence solutions to derive insights from big data is penned by senior experts at getSmartcoders. We boast of our proven expertise in algorithm development for AI services. Our team of experts comprises the cream of qualified technology developers, data scientists, and analysts who automate tasks for a range of industries which are healthcare, manufacturing, education, BFSI, and the entertainment sector. We leverage high- and low-level object-oriented computer programming languages along with artificial intelligence solutions such as machine learning, cognitive computing, pattern recognition, and knowledge virtualization to design smart systems that are aimed to accelerate processes and streamline operations. As one of the leading artificial intelligence consulting firms in the industry, a large number of our clients have placed their faith on our AI solutions to address their unique business needs.