Global businesses thrive when technology is embedded to its very core. Since dynamism and innovation are integral to technology, businesses worldwide are looking at ways to innovate, validate and provide the best user experience. Incessant innovations and progress across the different dimensions of software have reinforced the importance for a flexible approach to software development services. This is where agile methodology for software development gains prominence. There are many advantages of adopting agile methodology, as it offers seamless and flexible solutions despite an ever-evolving business environment. Besides, the sprint-based development allows the teams to analyse user experience and give it the priority it deserves.

UX, as the name implies, creates immersive experience for users while keeping the costs under control. In the context of software development services, the user experience is mainly focussed on interactive design and entertainment. It entails the comprehensive interaction of the customer with the company including its services and products. UX may be web based or application based, or it may have a personal element attached to it.
Since UX is indispensable for businesses to thrive amidst competition, the primary goal of most corporations is to keep the audiences engaged with high-quality user experience. However, some user interfaces may fail to attain the desired results. An experimentation platform thus plays a crucial role as it allows users to test and optimize apps. This is where, agile methodology which promotes a culture of experimentation comes into the picture. It facilitates flexibility to the UX team to carry out experimentation and come up with innovative solutions.
A collaborative culture facilitated by Agile makes it feasible for UX designers to bring out the best, promoting good user interfaces and an easy to navigate solution. UX skills may vary from many areas that include graphic design, engineering and a combination of soft skills that will help the innovative designs succeed in a competent domain. Agile UX, as the name suggests, is a confluence of designs and interactive approach that is built collaboratively based on customer feedback. The principles include conducive collaboration, constant testing and swift feedback. Agile UX and product design may therefore be summed up in three words- technique, design and authentication.
Software development services with Agile UX promotes efficiency by merging the Agile software development services and user-friendly designs provided by the UX specialists. It takes into consideration various factors and ensures that the UX's full process, including research and testing are taken care of, to ensure a seamless process.
Developers and engineering architects work on layouts and designs and have the same objectives for the desired results. Besides software developers, the role of specialist product designers is of paramount importance to deliver the end result. Therefore, developers and designers ought to collaborate, to bring out the best from engineering and designing aspects.
Challenges of Bringing Agility in UX And Product Design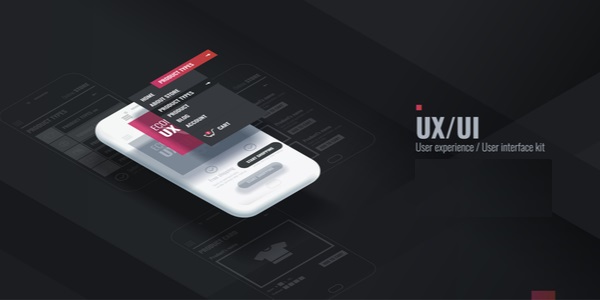 Consistent user-centric designs are an integral part of the project as the teams collaborate to create, test and refine the output before delivering it on time. So, when Agile and UX collaborate, the end result is consistent. However, there are some challenges for UX professionals working in an Agile environment.
The Key Challenges of Agile UX and Product Design include:
Lack of understanding: Most UX users reiterate that their work is more challenging when managers and leaders in their organization do not understand what UX really is and how this user-centred approach can add value to revenue and brand value. Lack of understanding and the need to focus on the importance of research and development that goes beyond A/B testing could give the process an edge.
The inclusion of Scrum: When organizations include Scrum, it is often to fast forward the process of Agile Transformation leading to a host of inflexible process standards, intricate jargons and more, that hamper agility or adaptability. The conventional Scrum process often fails to bring out the best.
Quantitative data: In most organizations where Agile and UX integrate inefficiently, quantitative data is given prominence. There is less emphasis on qualitative insights. On the other hand, businesses that emphasize on qualitative insights often add more value to their process. In such an instance there is every possibility for Agile UX to thrive and yield the desired results.
Collaboration: Challenges to bring agility in UX and product design may also stem from the fact that the team lacks collaboration and at some level. Owing to lack of communication and intermittent project goals, UX professionals may lack a sense of ownership of the project. To be successful, the developers and UX professionals should collaborate to bring out excellence.
Overcoming the Challenges to Incorporate Agile UX and Product Design
The concept of Agile UX is not new, yet most companies face challenges in getting product design and Agile UX together through a collaborative approach. Many UX professionals have not only survived but also thrived in an Agile environment. This is possible when the organization has discovered ways of fitting the teams and customizing practises to align with the business objectives. Over the years, there have been many UX professionals that have worked successfully in Agile environments that were well-managed and monitored at the organizational level.
UX professionals and robust leadership skills: UX professionals that exhibit better leadership skills can easily wade through the challenges in Agile UX and product design. Reaching out to colleagues to explain the significance of the UX process in designing better products and going the extra mile to bring the team members to usability tests can add value to the process. It also ensures that the product design is a precision driven process with no room for discrepancies or compromise on the versatility of the design. They ensure that the team is aware of how the end-customer will use the products that are built, reinforcing the importance of providing them with unique and outstanding experiences.
Flexibility of Agile Process: For UX to work well with Agile, the Agile process should not be completely monitored as it may restrict the flexibility factor. UX professionals need an experimentation module and flexible environment to develop the design, else their roles may get marginalized to mere pixel pushers. Successful Agile UX and product design teams are those that incorporate the best from both the specializations and create thoughtful and well-researched designs. This adds momentum and boosts the dynamism of custom software development services that provide enticing user interfaces while meeting diverse business requirements.
Teaming-up developers and UX professionals: Collective teamwork and effective collaboration ensure that the project goals of Agile UX and product designs are met. UX professionals can give the best results when they are supported by a robust team and are treated as part of the inner circle that builds and designs the product. Once the UX professionals get a fair level of ownership, they are able to contribute to the team's goals and are willing to accept insights and ideas. UX professionals earn the trust by validating and researching optimal designs and improving them based on the requirement. The developers on the other hand ought to understand that a more conducive time frame, huge resources and ample research goes into delivering user-centric products and services. Once they team-up together, UX and Agile can co-exist and thrive to deliver impeccable custom software development services that are not just flexible but also precision-driven.
How Does an Agile UX Design Process Appear in Real-Life Practices?

The question most people must be asking themselves is how Agile UX designs work in practise. It may be explained best through what we see in a user-centred design approach that is a common manifesto across organizations. But it is not just the posters that bring a process to practical life but the sheer hard work of the product team that ensures a smooth and simplified process. A thorough research on real-life design processes confirms that innovation and research amplify creative work.
Research has paved the way to better understand the real-life design process and the common factor was flexibility that helped designers tailor the processes to suit different projects.
Seamless and user-friendly designs are achieved through a series of events explored below:
Identifying the product requirement: Ample research goes into collecting the product requirements and benchmarking the trend analysis.
Prepping up to design: Once the project information is collected, designers act on the material gathered and work on designs that are an artistic amalgamation of creativity and precision.
Refinement: In reality, there is less scope for prototype testing and designers choose an option with the stakeholders and get started on the refinement process.
Approval: Once the design process has been refined, there is a 'buy-in' process that gains prominence. Designers await approvals through presentations and interactions and various stakeholders and potential investors are given access to the product information.
However, the world of Agile UX and product design is not devoid of challenges. Owing to tight budgets and strict time frames, designers often have to tailor designs to suit projects and oftentimes skip research as it may add to the cost factor. Spontaneous research methodologies like the guerrilla research is gradually becoming a reality in the world of Agile UX design, and bigger companies find this to be a barrier in bringing out the best in their designs.
UX designers also face challenges in demonstrating work beyond wireframes and spreading a better understanding of the Agile UX and product design. To overcome the challenges, real-life UX processes need time management, efficient and fast methods and suitable strategies that can add to their efficiency and output.
Things That an Enterprise Must Factor in While Incorporating Agile UX and Product Design
Most engineering teams find it difficult to collaborate with UX due to lack of a thorough know-how of the designated roles. Once the team members, particularly the managers and leaders, ensure better communication and interaction between the developers and designers, work flow can be streamlined.
Designing is a lot more than drawing charts and boxes and oftentimes this fact is ignored by managers. Once they address this, they should ideally involve the UX designers right from the start of the project. Organizations should also strive to ensure that the Agile process is flexible, to promote experimentation and to help UX designers bring out the best through their designs.
Managers that are responsible in hiring talent should be aware that UX is not just an artistic job and proficiency in UX/UI can add value to business. Teams that have UX professionals contributing significantly, stand to gain more as the ideas, data and customer pain points can be better addressed by an expert. This ensures better execution of strategies, enhanced productivity and steadfast customer response and support.
Since UX is a user centered design (UCD) it is important to include designers in the prioritization phase. As soon as companies make the conscious decision to embrace the importance of design holistically, right from the start of the projects, rather than as an afterthought, the designs are certain to yield the desired results. This can ensure Agile UX and product design are a collaborative force helping the business thrive in a competent domain.
Who Are We and Why We a UX Expert
This article has been penned by UX experts from getSmartcoders. Our UX process for ios and android app development is driven by a team of UX designers who have mastered the concept of bringing agility into UX design process. They have immense experience in discovering solutions for complex challenges and have been immensely successful in crafting solutions that cater to both business and individual needs. They specialize in building design system that is consistent across multiple platforms and create the best of user journeys, information architecture, and wireframes.