How Automation Impacts Mortgage Industry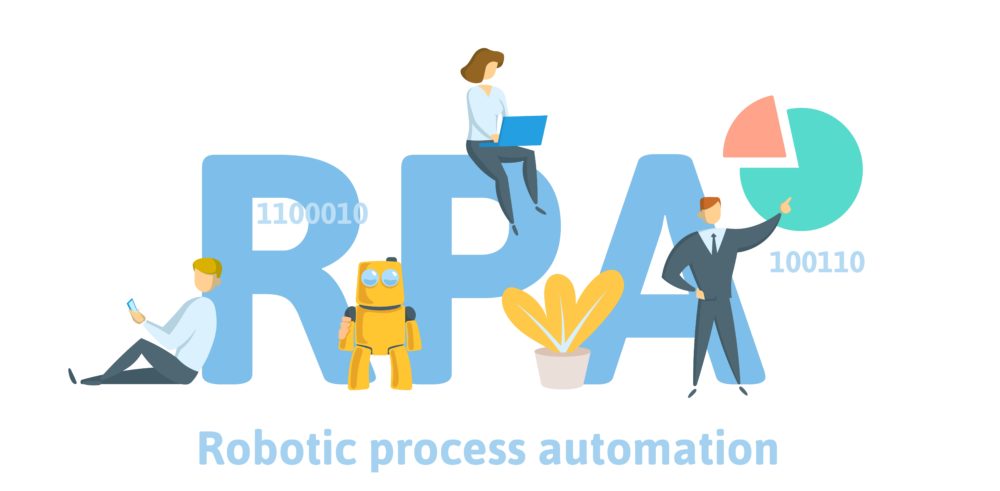 The mortgage industry is a highly competitive, dynamic, and evolving industry which is also very heavily regulated. Customers today are tech-savvy and demanding, and the mortgage industry is reinventing itself to keep them happy. There is also a need for the cost reduction, efficiency enhancement, and meeting compliance requirements. In the recent past, digital technology has helped transform the mortgage industry in a huge way, blazing new trails in new directions. Artificial Intelligence, Robotic Process Automation (RPA), and Chatbots are some of the disruptive technologies that mortgage lenders are leveraging to improve quality of service and gain efficiency.
The technology that has impacted the industry the most is RPA; this is because, in the US, it costs around $8500 and 46 days to initiate a mortgage. RPA has enabled lenders to reduce loan processing time, enhance quality, improve compliance, and bring down expenses. Though it is still in its infancy, RPA has already helped to streamline the lending process in the mortgage industry.
What is RPA?
Robotic Process Automation refers to software being used to copy human actions, while performing that activity at scale; it allows organizations to automate routine, rule-based, repetitive tasks in a manner that makes it seem an actual person is doing it. RPA deployment does not require any changes in the organization's IT infrastructure.
Read Also Big Data Analytics and Better Modeling Are Changing the Mortgage Industry
RPA In Mortgage Lending
Processes in the mortgage industry are complicated and structured, and several systems are involved – RPA can do wonders in such an environment. These software bots can help to close the gaps in disjointed systems with minimal financial outlay and software integration.
Usually, borrowers have to provide documentation to support their mortgage application. Earlier, the borrower would scan the document and email it or send a hard copy of the document by snail mail. The processing executive would receive the document, enter the details, and inform the borrower that their document is received and the system updated. All that is well and good – but there are likely to be hundreds of borrowers sending different kinds of documents; imagine how cumbersome it is likely to be for a human agent to handle all of it. But with automation, RPA bots will be able to handle it with ease and precision, directing only exceptional cases to the loan processing executives.
Mortgage providers want solutions that give them quick success, and affect the company's goals significantly; RPA is the best bet that promises to transform the way lenders function. Implementing ROA in mortgage institutions will enable the staff to concentrate on strategic activities which will deliver an enhanced customer experience, with the bots improving the processing of loan applications.
By applying algorithms, RPA can make sure that:
The data is error fee
Turnover time is short
Reporting is improved
All this can be achieved with the automation of repetitive and cumbersome jobs like verifying pre funding data, quality audits of documents, and jobs related to ordering services like title, flood, credit, and so on.
Mortgage providers are expected to comply fully with complicated Government regulation, as well as be prepared to handle the risks associated with adherence to compliance requirements. RPA also has the potential to be implemented in Risk and Compliance Oversight; RPA has helped to minimize human errors, and has strong compliance reporting, and is capable of mitigating risks.
RPA is also making its mark in underwriting process in the mortgage industry. Since RPA bots are capable of collecting and processing information related to the borrower from external and internal sources, it can potentially free up to 30% of the time of the underwriters – leading to quicker processing and precise reports. By applying cognitive process automation, mortgage providers will be able to improve the process of determining and underwriting their risk exposure.
Benefits of RPA in Mortgage
The mortgage industry requires a tremendous amount of manual processing; this not only increases costs, it affects customer loyalty, compliance and revenue earning. In this scenario, RPA appears as a savior that will handle the challenges related to operations, finance and regulations, which the mortgage lenders are facing currently.
The Main Benefits of Robotic Process Automation are:
Quicker closing of loans: RPA will enable lenders to bring down the time needed for the processing of a mortgage loan, leading to less expenditure, and greater efficiency. This also helps to deliver more loans faster.
Improved accuracy of data: RPA integration will bring about more accuracy in data, as automation will eliminate the errors that are caused by human agents
Enhanced customer experience: Implementing RPA allows an enterprise to divert their human resources towards creating better customer experiences and increasing service levels
Risk mitigation: We can expect superior quality, verified data, which results in greater compliance, and an improved degree of risk mitigation.
Disrupting existing system: RPA can be simply built on existing infrastructure of the organizations without replacing or upgrading any application or hardware. They can be implemented quickly, and have lower risk as compared to large IT transformations.
Technology and automation has just made an entry in the mortgage industry; lenders will be able to realize the optimal value in the long haul by crafting a strategic plan, as well as investing in a robotic workforce.