Latest Trends in Progressive Web Apps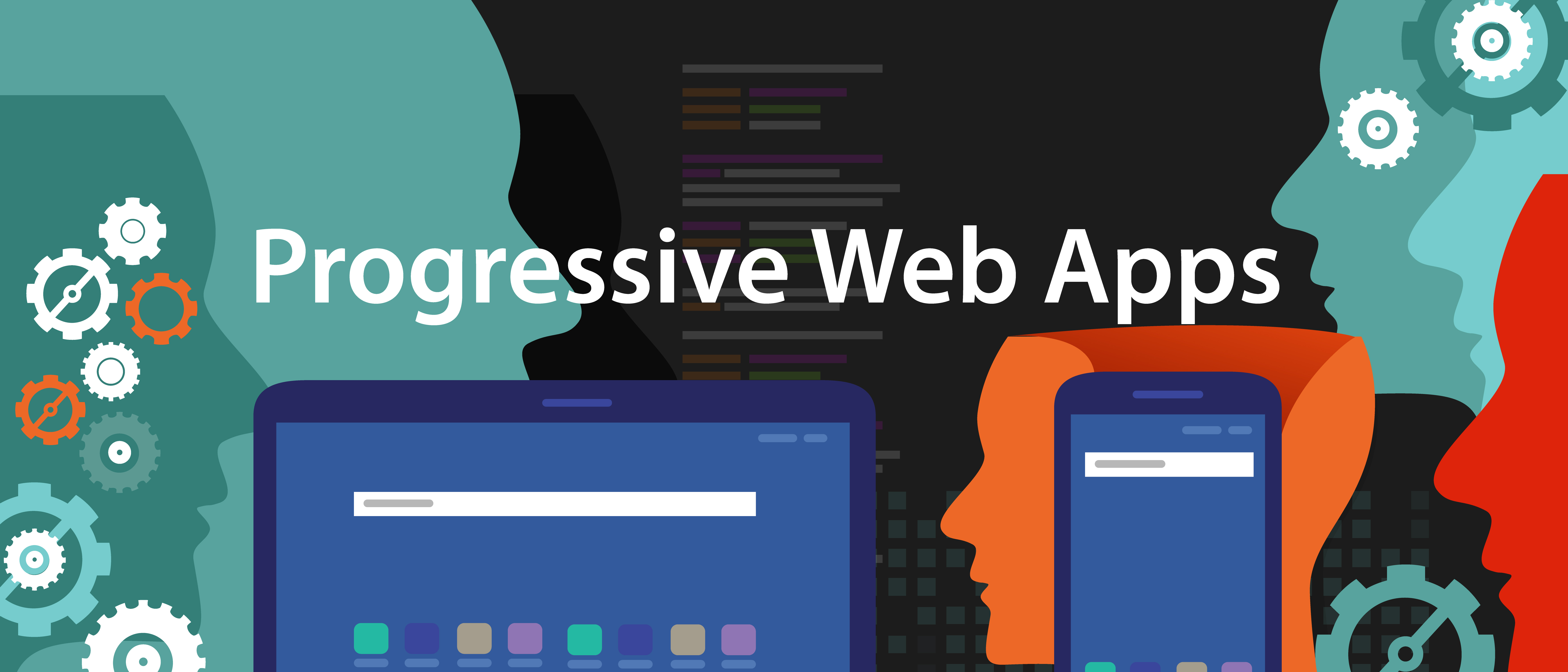 Progressive Web Apps – everyone in digital marketing is talking about it; but what is it exactly? PWAs are, simply put, web apps that look and feel like native apps. It leverages modern capabilities of the web to deliver an app-like experience.
With mobile users running into the millions, it has become imperative for businesses to cater to that audience, and provide a seamless experience across desktop and mobile. This is what PWAs are based on. A Progressive Web App is like a modern mobile first solution, but developed on the mobile web browser foundation; it takes the best of mobile apps and web apps.
Let's Check out the Trends:
Conversational Interactions
This simply highlights the advances that technology has made; the conventional methods of communicating with devices are giving way to newer ways. As a method of direct communication with devices, conversational interactions are rapidly gaining popularity; users are now able to actually speak directly to apps.
True, this technology has been in use for the mobile; various companies like Apple, Microsoft and Google have implemented it in their products since long. However, many developers are still unaware that the microphone of a mobile phone can be used through the latest HTML5 framework. Theoretically, anything is possible; the best part is that you can use the app without physically touching your phone! This can come in very handy in situations like when you're driving, cooking, or even say, getting dressed.
Offline Information
An increasing number of people want the capability of using their apps offline; it allows users to save on data, battery use, and also to frequent an app. Perhaps the greatest advantage of native apps is the capability of offline access – and progressive web apps work the same way. The service worker that is embedded into these apps, enable them to be installed offline smoothly; the whole app can also function without an internet connection. Experts opine that more businesses will get onto the PWA bandwagon just to take advantage of the offline functionality; especially if the websites are updated very infrequently. Also, the size of a downloaded PWA is pretty tiny compared to a native app – it takes up 25 times less space on your mobile.
Multi-Channel Push Messages
Push notifications are a great way for businesses to market their products. While multichannel marketing is nothing new, using multiple channels along with push notifications certainly is. Previously, push notifications were sent only via native apps; however, with PWAs, you can use them in marketing when you want to reach your target users on their mobile devices.
Not only that – push notifications can now also be sent on desktops, enabling businesses to launch integrated marketing campaigns that reach your target audience at several points in their customer journey, regardless of the platform they are on. You need to exercise caution though, as overuse of this tactic can annoy customers and push them away.
Touch Gestures
It is crucial that you make the buyer's journey smooth and engaging, and deliver a native app like experience as well. Touch gestures are of vital importance; they define how a user interacts with content on the mobile web; however, if you want them to have the desired effect, you have to get it perfectly right. Keep the gestures simple rather than having clunky ones; the simpler the gestures, the easier they are to use, and the more effectively they work too.
In conclusion
It's not easy to predict what will come next in the world of technology; but as of now, these trends are the most popular for progressive web apps – and every single trend impacts the user journey in a significant manner. Even if you integrate any one of them, you will be surprised to see the improvement in the results.
More than anything, progressive web apps is something you should definitely consider implementing for your business; new stuff will always make an appearance, but if you never try something, you will never be able to know if something works for your business or not.