Android App Trends 2020: Ground-Breaking Technology will Make Android Apps Supremely Powerful this Year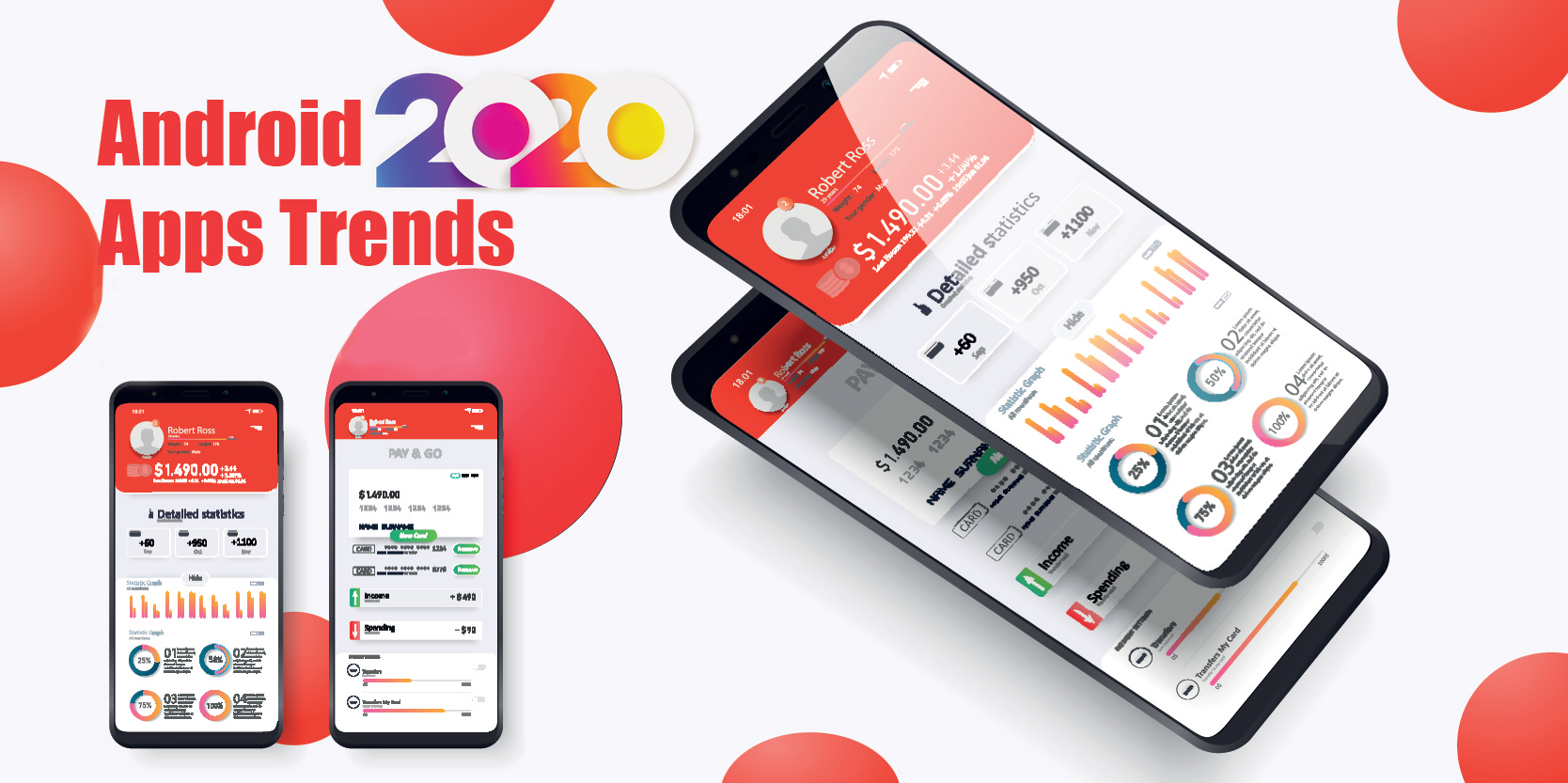 The new decade promises many exciting breakthrough technologies that would add extra convenience to our lives. Not all of these developments are entirely new as some would also include significant updates and upgrades of existing technologies. One such domain is mobile tech, Android in particular. Here we highlight some of the upcoming Android trends that would dominate 2020 and a significant part of the decade.
5G Will Give a Big Fillip to Android Functionality
Although 4G connectivity isn't getting obsolete anytime soon, all major telecom players including carriers and device-makers have made their intentions clear to bet big on 5G connectivity. Most top-end Android phones in 2020 would be 5G-capable and would just need the 5G network for connectivity. The availability of 5G network providers, at the moment, is scarce but going by past trends, one can be positively hopeful.
Features and Benefits
Record Internet Speed – The UX of AR, VR, and MR in Android devices would be propelled to the next level by 5G. There would be massive improvements in video streaming, gaming, and other Android-based entertainment apps. Considering the sheer number of Android apps and the high speed and low latency of 5G, both users and developers stand to gain from this move.
Highly Enhanced IoT (Internet of Things) Ecosystem – The higher bandwidth of 5G would make the Internet of Things (IoT) solutions more versatile with a higher number of connected Android devices. Since Google has its own IoT platform by the name of Android Things, 5G would be adopted to make it more reliable and secure.
Impressive Improvements in Ad Display – Google would harness 5G for better ad placement on Android apps. Unlike the conventional banner ads, 5G enables better targeting and product pitching as per user behavior. Current network constraints would be eliminated by 5G, encouraging a surge of VR and AR ads on Android apps.
Android-based AI Chatbots will Transform Android Development in 2020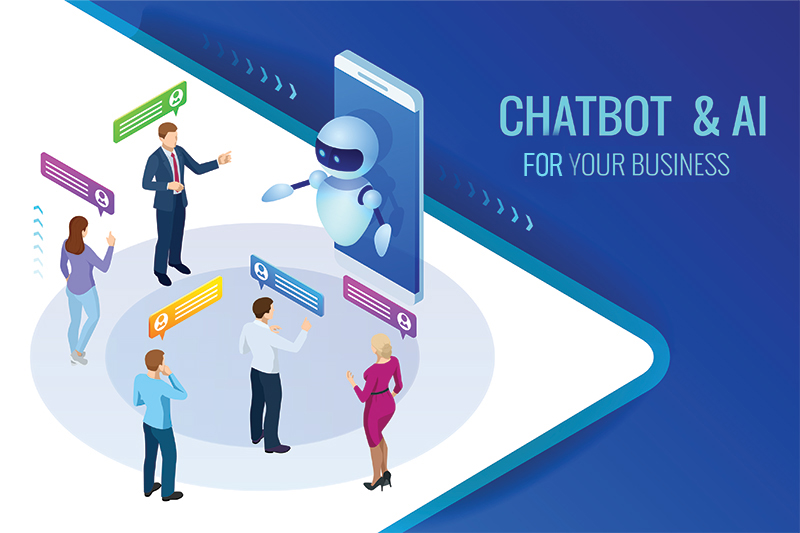 The use of intelligent chatbots would touch a new high in 2020. Chatbots deployed in Android devices and apps would significantly enhance the quality of customer service and experience. Bots would grossly cut down human involvement in resolving customer issues and queries and ensure accurate and quicker resolution of problems regarding Android apps and devices.
Features and Benefits
CRM Integrated – Chat bots will drive features such as case history retrieval from CRM, auto case ticket generation, and auto-routing of issues. This would reduce the time needed for efficient resolution and would ultimately lead to better customer satisfaction.
Customer Insights: AI in Android devices will be used to analyze user preferences and the data will be used to improve customer engagement and product pricing. With better customer engagement businesses can eye for higher top line.
Voice Recognition – In 2020, most Android development companies will strive to embed intelligent chatbots to allow the user to speak to the bots rather than typing their queries. This would save time and add to user convenience during issue resolution processes.
Payment Automation – Owing to the growing demands for payment via chatbots, businesses are exploring the possibilities. This will be taken a step forward by Android app development companies in 2020. Android users can look forward to making automated chatbot-driven payments. Bots will be leveraged by the Android platform to help businesses boost their revenue through cross-selling and upselling based on analytics.
Android Will Become Virtual Payments Friendly this Year
One of the primary features of the unrestrained growth of digital technologies is the digital wallet platform. Due to the various advantages of digital payments such as convenience and security, more Android-based businesses are embracing the concept of digital wallets such as Google Pay. This trend is likely to get a boost this year.
Features and Benefits
Use of Cryptocurrency – Using new digital wallets, Android device users can carry out low-cost and more secure transactions by paying through cryptocurrency, eliminating all third-party payment facilitators.
Payment via Smart Speakers – It has been predicted that the use of smart speakers like Google Home for payment will touch 77.9 million users by the year 2022. Voice authentication leads to a quick and frictionless payment experience for the user. Android applications will see inclusion of smart speakers this year onwards
Rise in International Remittance – The growing sale of Android devices and higher use of payments using digital wallets would significantly contribute to the rise of foreign remittance. World Bank claims that the total global remittance in low and middle-income countries in 2018 was $529, and in high-income countries, it was $689 billion.
AI and ML in Android App Development
Machine Learning, a subset of Artificial Intelligence, would be aggressively used by Android app developers in 2020. The objective would be to primarily gather user behavior, analyze data, and learn from it to take the necessary actions without human intervention.
Features and Benefits
Prediction of User Behavior – ML analyzes usage patterns of Android users to make the right recommendations. Popular apps using ML include Google Maps, Netflix, and Tinder. Yet another reason for using ML in android platforms this year would be delivering curated content and messages to customers to enhance their experience and improve engagement.
Android Device Synchronization – AI and ML let users sync their Android devices with each other. By processing real-time data from user interaction with one device, the technology lets the other devices learn how to function without human involvement. The user can be alerted for all threats and vulnerabilities to any of their Android devices. Therefore, Android device synchronization will gather steam in 2020.
Smart Camera – AI-powered cameras with features like facial recognition, easy object detection, etc. will enhance the quality of photos and videos captured with Android devices. Improved face recognition will add an added layer of security for device safety. Developers will leverage this feature in 2020 to make android devices smarter.
Language Translation – When AI and ML are integrated with an Android smartphone or tablet, it can enhance its language translation feature and make it more precise, up to the point where it doesn't need an internet connection to translate. Developers are likely to take a shot at this, this year.
Better Marketing Through Android Apps – Yet another reason for integrating AI & ML in Android apps is that AL and MI help Android-using businesses promote their apps. AI and ML can analyze oceans of user data and provide intelligent and actionable insights for making smarter business decisions.
In-app Advertising on Google Play
In 2020, there would be a significant push towards in-app advertising and marketing on Android apps and devices. The ads would be more target-specific than ever with smart analysis and user profiling. They would be characterized by better placement and high security. The gains are not only for developers and businesses, but Android users would also be rewarded by it.
Features and Benefits
Opt-in Value Exchange Advertising – This kind of premium ads offer rewards to Android app users who consume them by investing their time and attention. Due to consumer gratification through the value derived, such ads enjoy high receptivity. An example is the limited ad-free usage of a paid service after an engagement with the brand message. Such ads help build brand reputation with the intended audience.
Playable Ads – A popular kind of interactive advertising on Android platforms, playable ads offer an immersive experience to users. They contain interactive snippets of gameplay with a call to action button (for downloading the app), allowing users to try out the Android app before installing it. The benefits include better engagement and conversion.
Other Higher Possibilities – With the introduction of 5G connectivity, ads on Android apps would witness an all-time high use of technologies like virtual reality (VR), augmented reality (AR), and 3D. Apart from user experience, conversion, and business benefits, this would offer an entire ocean of new possibilities and opportunities.
More Secure Ads – Machine Learning would be deployed on all Android platforms to screen digital ads to analyze fraud patterns and other security threats (if any). This would give a detailed picture of the likeliness of fraud in real-time and activate the security barriers to block those. For brand safety, Google is expected to screen each app more tightly before it gets released to the Play Store.
Extensive Use of Android Jetpack
Google's Android Jetpack is a collection of Android libraries that has significantly simplified the development of Android apps. Jetpack essentially offers software components that help developers follow the best practices and write the boilerplate code. Conveniences like Jetpack encourage Android developers to build engaging apps and we would see a high surge in the number of Android apps in the near future.
Features and Benefits
Assistance in Android App Development – Would lead to a higher number of quality Android apps.
Adherence to Android Best Practices – Secured user data and elimination of fraudulent activities to build credibility in the market.
Shorter Development Period – Quicker app release and updates help businesses in numerous ways. It also cuts down the development cost significantly.
Better Technical Support – Elimination of technical glitches is possible through high device compatibility, surviving configuration changes, and prevention of memory leaks.
Android Instant Apps Will Grow More Popular This Year
These are native Android apps that don't need installation for trying them out and hence, they don't consume device storage space. Facilitated by Google Play Instant, users can try out the experience of an Android app without actually installing it. With the availability of Android's App Bundle, the company's app publishing format, Android Instant apps are expected to grow exponentially this year.
Features and Benefits
Installation-free Trial – Leads to more people trying out the app and hence its popularity and conversion rate increases starkly.
Quick Feedback – Unlike the regular apps, Android instant apps can quickly give a picture of their acceptability in the market. Whether the user downloads the app, shares it, or rejects it, the feedback is instant, and developers can take quick steps to upgrade it.
Easy Sharing –Due to their smaller size, Android instant apps can be easily shared on social media and other multiple platforms. This raises the app visibility and popularity and saves money on its promotional activities.
Competitive Advantage – With millions of apps on Google Play Store, it's difficult even for the best-made apps to experience decent growth. However, owing to the several exclusive features of Android instant apps, they have the upper hand in the segment and enjoy wide acceptability in the market.
Android Wearables Production Will Shoot Up this Year
The smartwatch market is estimated to reach a volume of 117.51 million by 2025, up from 47.34 million in 2019, and Android smartwatches would contribute significantly to this. Alongside smartwatches, Android-based wireless sports and fitness devices would set a new benchmark in creating demands.
Features and Benefits
Communications – Since the smartwatch can be synced with the user's Android phone, communication through voice calls, text messages, emails, alerts, and notifications is extremely convenient and unhindered.
Health Monitoring – Users are already aware of the utility of Android wireless sports and fitness devices. Using these, they can effortlessly monitor health parameters such as heart rate, nervous system, etc. and get alerts for any kind of anomaly or abnormality.
Managing Workflow – This is an impressive development in the list of Android-wearable capabilities. Individuals can use their Android smartwatch as a cloud-based enterprise resource planning system and manage their daily office work through it. This includes attending meetings, applying for leaves, assigning tasks, and a lot more.
Scheduling – Android wearables would be increasingly used for scheduling the user's day and it can be done by just speaking to the device and letting it record the instructions. The device would then alert the individual about their upcoming activities through voice alerts and vibrations. This facility also helps people schedule their travel plans and even assist them with their hotel reservations.
Rise in Cloud-storage Apps
Unlike native apps that are downloaded and stored in the device, cloud-storage Android apps are stored in servers and can be accessed through web browsers. Some of the popular cloud-storage apps for Android devices are Dropbox, Google Drive, Microsoft OneDrive, etc. The popularity of such apps would skyrocket in the coming days.
Features and Benefits
Reduced dependency on hardware – Less equipment cost
Accessible via web browsers – Ubiquitous access, streamlined operations, and better collaboration
No device space used – Higher storage capacity
These are a few of the most anticipated Android trends that would rule the market in the coming days. An analysis of their features and applications suggest unmatched conveniences and comforts in the lives of the users.
Know us & Why Our Thoughts are So Valid
This article is brought to you by getSmartcoders, an android app development company, with over 8 years of experience in android app development. Our expertise in end-to-end android mobile app development cycle gives us in-depth knowledge and understanding of how the industry is advancing with times. We collate this experience to take you through our understanding of how the android app industry is likely to shape up this year.