How to Choose a Third-Party Partner for Xamarin (Cross Platform) Mobile App Development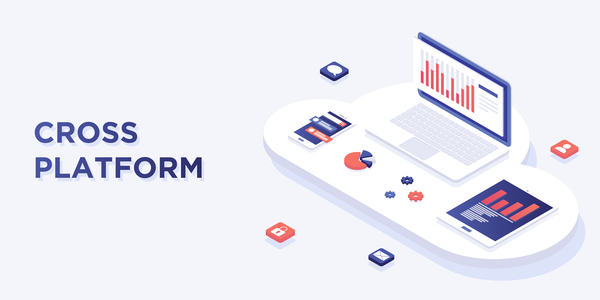 Developing a mobile app is no easy feat. In fact, it takes a lot of careful deliberation to determine which third-party Xamarin application development partner will do a good job in building your app. This is because there are hundreds upon hundreds of different variables and factors you should evaluate before you decide on a partner to go with. To make the evaluation process easier for you, we have compiled a list of 6 key factors to look at before choosing a specific partner.
These include assessing the number of years of relevant experience they have in developing apps for your industry and whether they provide end-to-end mobile app development services. Other criteria to evaluate includes assessing how serious they take testing and how honest and transparent their communications are with you.
Let's go over a few primary and secondary factors that you should look at before you agree to signing on with any Xamarin mobile app development partner.
Primary Factors to Consider When Choosing a Third-Party Xamarin(Cross Platform) Mobile App Development Partner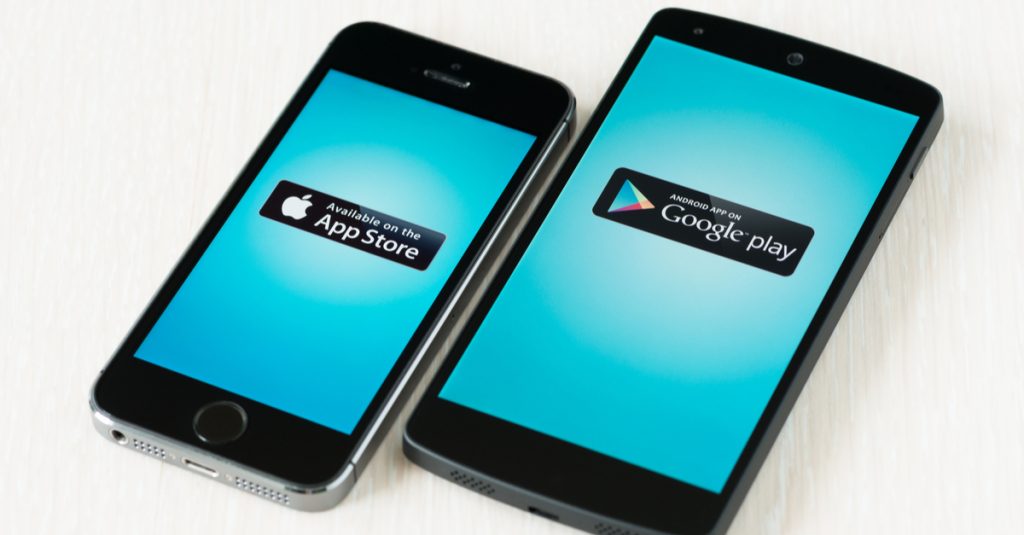 Years of Experience in Xamarin(Cross Platform) App Development
When hunting for the best Xamarin app development company, you need to establish which one has the best cross-platform app development experience that is relevant to your industry. For example, if you are looking to build a Xamarin app that caters to the healthcare industry, the mobile app developers working on your project will need to have prior experience working with HIPAA compliance and other such industry regulations. Without that kind of experience, your app will not meet all the industry standards and so will not be launched in the app store for failure to meet compliance requirements.
At the earlier stages, it is critical that you go through their portfolio of past projects to get an understanding of the kind of mobile apps they deliver. Evaluating their portfolio also helps you get a sense of the quality of their mobile apps and which features they have already mastered developing as part of their repertoire. The number of projects that they have completed will also tell you a lot about how much experience they have in the business.
The number of years of relevant experience they have is important to know because you can then gauge how skilfully they will be able to handle your Xamarin app development project.
End-to-End Mobile App Development Services
It is critical that you only look for third-party Android and iOS app development partners that provide end-to-end mobile app development services. The range of services they provide should include user research, conceptualization, wireframing, prototyping, designing, development, testing, deployment, and maintenance and support. Without maintenance and support you are essentially building a mobile app that will never be updated or maintained over the course of its lifetime.
It is important that the partner provide updates and handle maintenance of the app at no extra cost to you. This is because only the developers building the app will know its exact technical specifications and requirements and how to approach its maintenance. They will also be the only ones that can provide updates to the existing software as they incorporate newer technologies and features to bring it up to speed with other similar apps in the market.
It is essential that the partner you choose delivers end-to-end mobile app development services so that all your bases are covered. They will also be responsible for providing bug fixes as newer errors and bugs are discovered. Bugs can only be identified once users use the app and come across these defects. That is why you need the partner to stay in touch with you long after deployment.
Through end-to-end servicing the partner can upgrade and maintain the app over the course of its lifetime so that all the required updates and bug fixes are made on time. Having a partner simply build and deploy the app to the app store is just not enough.
A key aspect to keeping the app functioning at optimal levels is through continued maintenance and support. Be sure to ask partners whether they provide support, upgrades, and maintenance services once they deploy the app. This way you can ensure that you do not need to hunt for a second Xamarin mobile application development third-party partner to take up those tasks for you.
Transparent and Well-Established Mode of Communication
When looking for the right cross-platform Android and iOS app development partner, you should make it a point to enquire about their level of transparency during the development process. The frequency of their communication and how transparent they are in their communications is critical to how well the app will be developed.
The partner that you choose should be able to give you complete insight into the challenges they are facing in the development process and how you would like them to fix them. They should be able to give you frequent updates about the progress of the project so that you have a good sense of how fast the project will come to completion. Any hurdles or challenges that they encounter should also be made known to you so that you can also collaborate when it comes to finding an appropriate solution.
Your partner should also take it upon themselves to give you access to the current code, product definitions, and designs. This way you will have an idea of what the final product will look like and be able to suggest changes along the way. Open and honest communication and transparency is also important for communicating any changes in delivery dates to the client. If any of the features that were agreed upon before can no longer be built, the partner should be able to transparently communicate this new development to you.
If you are able to get complete transparency into the app development process, you can rest assured that they are not hiding anything from you. Honest and transparent communication is key to delivering a Xamarin app that works like it was designed to.
End-to-End Testing of App
Testing is one component of Xamarin app development that cannot be overlooked. This is because all the studies and research conducted to influence user emotions and psychology need to be evaluated through testing. It isn't enough to simply come up with a user profile and hope you are right on the money.
Your Xamarin mobile app development partner needs to ensure that the iOS and Android app development process takes its time when it comes to testing for usability and user experience. If the app does not have great usability ratings that just means that it is not easy and intuitive to use for new users, which is a huge problem.
Testing the user experience is also important because you get to see whether the user profiles you developed earlier on are effective and in fact grabbing the attention of the kind of users you want to download your app. A/B testing and beta testing must also be conducted to help reduce bounce rates and increase conversion rates by checking which content drives the most sign-ups and purchases.
Without testing you are essentially building an app and hoping consumers or users will come. By implementing the right kinds of tests you can evaluate how accurate your assumptions were in developing the user profile. Ensure that you find a third-party Xamarin app development partner that takes testing seriously so that your app will generate revenue and convert consumers into a loyal userbase.
Collaborative Approach to App Development
Another factor that you should consider when trying to find the right cross-platform mobile app development partner is how involved they will let you be in the development process. Getting your input throughout the many stages of development is critical to ensuring that the final product is exactly what you want it to be. You want to make sure that you are asked for input during the entire development cycle.
This is so that you are not unpleasantly surprised when it comes time to see the finished product. Always ask the partner how involved they expect their client to be in the development cycle. This will give you a good sense of how much importance they give to keeping their client happy and in the know about their project. Do they often seek approval from the client or just assume it will be fine with them? Are they constantly seeking your opinion when it comes to app conceptualization and prototyping or are they fine working without your input?
Another area that requires a lot of input from your end would be wireframing. Do they approach you to collaborate with them or ask that you respect their expertise and leave it at that? Wireframing is the stage at which you can refine your app concept and arrange all the components of the entire design in the right way. It is at this stage that you overcome any technical limitations so it is important that you collaborate with them so that you understand why certain designs or features will not work.
You need to play a major role in the development of the app. This is so that the developers have a clear understanding of how the proposed features and ideas will fuse together into a fully functional app. Only you know what the vision for your app looks like, so you have to be a powerful contributor to its development so that the final vision matches its reality.
Secondary Factors to Consider When Choosing a Third-Party Xamarin(Cross Platform) Mobile App Development Partner
Prioritize User Experience
When looking for a third-party partner to help you develop a Xamarin app it is critical that you assess how focused they are on UX design. The user experience will determine how many users your app will have and how large your follower base will be. User experience is important because you need to understand the psychology and emotions of the user before you can cater to their desires. Once you have conducted user testing and understood their basic psychology and needs you can then develop an app with features that meet their requirements.
Once you have clearly defined your users' expectations you can then develop a Xamarin app that meets those parameters. The Xamarin app development company you decide to work with should have their priorities straight. They should be more invested in the overall UX design than the many unique features they will build to meet your user's needs. Although building the right features is important, it is not quite as imperative as getting the user experience down right.
This is because the user experience will be what users keep coming back to the app for, not the features. You need to partner with a cross-platform app development company that understands just how critical the UX design of your mobile app is to it becoming a success in the mobile app market.
Third-party Xamarin mobile application development partners come in all shapes and sizes. To figure out how to separate the best from the rest, it is important that you look at 6 important factors. These factors include assessing how transparent they are in their communications to determining how involved they will allow you to be in the app development process. Seeing how much they prioritize the user experience is also key to understanding whether they will be a good fit for your needs.
Other factors to consider include assessing how involved they want you to be in the app development process and whether they consider thorough testing critical to designing an enterprise-grade app. If the partners you are short-listing meet most of these criteria, you are well on your way to designing and developing the perfect Xamarin mobile app with the experts.
Who We Are and Why Our Expertise Makes a Difference?
This article is brought to you by getSmartcoders, a leading Xamarin app development company with over 8 years of experience in enterprise-grade Xamarin app development. Our expertise in this field gives us unparalleled knowledge of how the software industry has been advancing over time and what emerging trends to expect as technology continues to evolve. Our comprehensive Xamarin app development services gives our clients access to industry experts, helps them achieve greater levels of productivity, and drives more significant cost savings.